Due to the Coronavirus pandemic, we canceled many travel plans. Instead, we spent the last ten months, creating a vacation vibe at home and turning our home into a staycation resort. We researched over 300 ideas on what makes a great vacation vibe and how to have a staycation at home. This post shares our 10 best ideas to create vacation magic in your own home and turn your home into a staycation resort.
By creating a vacation vibe, you can turn your home into an oasis away from the busy world. These home staycation ideas will help you have that vacation feeling in your own home and make you feel like you are on a travel adventure. Read on for our best tips on how to create a vacation vibe at home and turn your home into a staycation resort.
Renovate
Depending on your budget, you could splash out on a deck, gazebo, or pool and make your backyard feel like you are on vacation or at a resort. Complete with beautiful outdoor settings and mood lighting, this is the best way to create a vacation vibe that lasts.
If you have budget restrictions, you can do it on a budget and get a cheap above-ground pool and plastic outdoor furniture​. Include things like pillows, sun loungers, bean bags, and hammocks. It's not about how expensive the furnishings are, but how relaxed you can make yourself.
For indoors, buy some plants or paintings and spice up your living spaces. Buy new sheets, fluffy robes, towels, and scented candles for your bedroom and wake up feeling like you are at a boutique resort.
Plan to do nothing, but be on vacation
Most homes don't have a vacation vibe because they are places to eat and sleep. Most of the time, we are busy doing chores that help make our lives smoother.
The best way to create an immediate vacation vibe is to start by completing your chores. Additionally, get your grocery shopping done beforehand. Then make a plan not to do anything for an allocated time. Put the world on hold. No work allowed!
Doing nothing can include a day of no plans with lots of rest and sleep. You could start with breakfast in bed and read books or magazines. You could create a day spa by setting up candles, essential oils, and ambient music to make a relaxing mood. Then spend the day soaking in a hot bath while treating your face or body to scrubs and masks. Finish off with a self-tan and body lotion. You will feel like you have just come back from vacation.
Most importantly, drop the guilt about not being productive or busy, relax the way you would at a resort, and let that travel vibe and your staycation kick in!
Have happy hour drinks
If alcoholic beverages take you to your happy place, we guarantee they will give you that travel feeling.
Splash out on the type of drinks you might have when you are on vacation, such as champagne, cocktails, or craft beer.
Alternatively, if you don't drink, you can go for mocktails or ice cream sundaes.
It's all about relaxing and getting happy.
Have a feast
Feasts are essential parts of celebrations, and they add to the travel vibe.
Prepare an enormous feast, including tapas or cheese platters and splurge.
Alternatively, if you don't enjoy cooking, order and have your favorite meals delivered. Or you could have a BBQ or picnic.
Additionally, if you like being social, you could have a FaceTime, Skype, or Zoom dinner party with friends. Or, you can get dressed up and have a dinner date night, and spend quality time with your partner. The best thing is you don't have a long travel time to get to your date.
Music
Put on some music and enjoy life while indulging in your favorite foods and drinks.
Get dancing and release endorphins.
Sing along to your favorite songs. It is another way to unleash some happy vibes and creativity! If you have a karaoke system, it's even more fun!
Get outside
Spending the day outdoors when the weather is fine is a great way to bring on the vacation vibe. It is one of the best staycation ideas we found and a great substitute for travel.
Put down some blankets or set up a hammock. Lounge in your garden with food, drinks, and music, or just listen to the sound of the world around you.
Also, you could pitch a tent and spend the night stargazing.
Watch the sunset
Along with drinks, this is one of our favorite travel activities that gives us that vacation feeling. When we are traveling, we never miss the sunset.
Watching the sunset at home makes us feel as happy as we do when we travel. It's something to do with doing nothing, but enjoying the view and letting go.
Go on a virtual travel adventure
There are hours of fun to be had exploring the world through virtual travel adventures online.
Some of our favorites are the wildlife webcams by the National Park Service and AirPano's virtual tours around the world, which have videos of historical sites and city streets.
You can also see shows and concerts online, or visit a museum or gallery. Google Arts & Culture Collections are very interesting and give you a chance to explore art from prestigious galleries worldwide.
Organize your old travel photos
Select your favorite photos to print and frame or add to a photo album to have on the table. Or you could get a digital photo frame.
Reflecting on past trips is a great way to feel the happiness you felt when you were there.
Make a travel bucket list
Now that you are happily relaxed, it is the best time to make a travel bucket list. Planning trips are fun. The happy feelings they generate give you an endorphin boost.
Be sure to add things that you will be able to do soon and include supporting local restaurants and businesses. As soon as you can travel safely again, have a hometown staycation.
Additionally, join a Twitter travel chat where participants showcase their favorite travel photos. There are new themes each week, and it is a great way to get inspired and learn about new places you want to add to your travel bucket list.
Further, there are many travel podcasts, vlogs, and travel blogs that can inspire you.
There are many ways to create a vacation vibe at home. We hope this post inspires you to think about what you love, and other ways to enjoy your home as much as you would a vacation.
Enjoy your staycation, and wishing you safe and happy travels.
Read these Trending stories next -
This Oregon beach is the No. 5 top beach in the United States.
This California beach is one of the top 3 beaches in the United States.
How to travel safely while the pandemic is still on.
Travel alert - road trip tips for your long weekend vacation.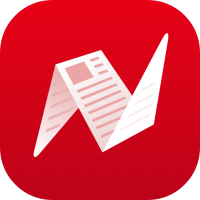 Please follow us for more articles like this. We have traveled to over 25 states in the U.S. Our goal is to give you ideas on interesting & fun things to do, get more adventure and travel in your life, and improve your lifestyle.