Opinion: How to Deal with Insecurity.
by Amanda Jane Snyder
Your insecurity. It's showing. How are you dealing with it? Are you dealing with your insecurity or just letting it affect every single aspect of your life.
Your insecurity is showing and it's resonating. Yup. Your insecurities are not just affecting you but everyone, and we all can not only see it but feel it.

You don't take care of yourself and therefore you don't love yourself. And because you don't love yourself nothing anyone does is ever good enough for you, is it?

Do you even know how great you could be? Do you even know how great you already are?

The reason nothing's "working out" for you is because you're not grateful and you're not open.
You lack empathy for others because you lack empathy for yourself and therefore you're going no where. You're living in complete scarcity and guess what babe that's ON YOU.

I know what that's like cuz I've been there. Before you can reach any sort of goal: weight loss, fat loss, strength, business, relationship, you HAVE TO have to have to have to start being GRATEFUL. Live in abundance. Live as if it's all working out BECAUSE IT IS! It is. It's all working out, as it should, can't you see?
These past few weeks I finally reached my goal that I had been trying to achieve over the past several years. I did an actual pull up (not a chin up) for the first time without a band. This past few weeks I've also watched my friends run the Boston Marathon, and for those of you who don't know, this is one of the most prestigious marathons out there. You have to be fricken FAST in order to even be CONSIDERED for entry. I also watched my friends run their first ever race at the Brooklyn Marathon/Half Marathon. I also ran for the first time on the street since recovering from an injury.
But I got there through gratitude. They got their through gratitude.
There were moments when I looked at myself and thought, I'm a personal trainer, WHY can't I do a pull-up? Shouldn't I be able to do a pull-up and teach others how?
There were moments when I hated myself for over training. How could I over train and injure my foot? Which is now not only preventing me from doing what I love (dance/perform/run), but also contradicting the exact thing I preach everyday: injury prevention. How could I, a Corrective Exercise Specialist, a Functional Range Conditioning mobility Specialist... GET INJURED?
But hating myself isn't going to make change.
Hating myself isn't going to make me show up and do the work.
Instead I am grateful. I am grateful for time to heal. I am grateful for all the strength I DO have. I am grateful for this learning experience of practicing what I preach.
And through this gratitude I was able to show up. Through this gratitude I was able to make change. Through this gratitude I was able to celebrate each and every small win. Through this gratitude I was able to see my progress and recognize that I am slowly getting to my goal, even if sometimes it doesn't feel like it or it feels like it's taking forever, or the workout is so hard that I don't want to show up.
These workouts, these runs, they're hard. but not harder than the life challenges you have faced. This is the work. This is the practice. Don't let your self-doubt, your self-hate, or your FEAR prevent you from achieving something great. Get rid of those negative thought patterns. Create intention and go after it. You can do it. You're capable of doing it. And you WILL do it. It's up to you to decide.
Amanda Jane Snyder is a Certified Strength and Conditioning Specialist, Corrective Exercise Specialist, Certified Personal Trainer, and Mindset Coach living in Brooklyn, NY. She has been vegan since 2016. She specializes in Strength and Conditioning for Actors, Singers, and Dancers but loves creating, exploring, and enjoying all things vegan and gluten free!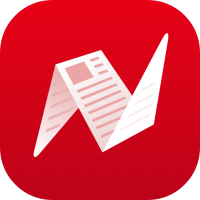 This is original content from NewsBreak's Creator Program. Join today to publish and share your own content.