by Amanda Jane Snyder
One of the biggest mistakes that many actors and dancers are taking in their health and wellness journey is exercising as if they are just part of the general population. Most of them take spin classes and HIIT classes, do yoga, or go to the gym and lift some weights here and there.
There is nothing wrong with that, actually. It is fine for people who are NOT athletes. It is fine for those who are only exercising for aesthetics or for general health and well being.
But for us, actors and dancers? It is NOT.
You see, for us, our body is the money maker. That means we need to take good care of our bodies in the right way. And thus, we do not need to worry about what the hottest new workout class is and whether or not it is going to make you look in a certain way.
Most importantly, we should not be exercising for aesthetics as most people do. We should be exercising for performance. This means we should be exercising to condition our bodies in preparation for whatever roles that we will be doing. That might look different depending on the demands of the role or contract.
Spin, running, yoga, and HIIT are fun every once in a while, once or twice a week maybe, for a good time and community. In fact, in an article on presentingdenver.org, Sutton Anker, BFA, MSC, and a Registered Provider of Safe in Dance International (SiDI) who has a strong passion for teaching technique, dance science and wellness, and creative movement classes, stated that:
"Pilates and yoga are beneficial for dancers; however, they often focus on the same muscle groups as dance technique. This can be problematic if variance is not included because stabilizer muscles are not strong enough to support the action muscles and are often engaging the same muscle groups as dance, which can cause overuse injuries."
However, despite this, she added that dancers are not in any way advised to stop these kinds of exercises. Instead, the majority of our training should be geared towards gaining power and strength. It should be aimed at reducing the risk of injury by addressing body imbalances and targeting sport-specific movements to enhance and extend our careers.
Anker further explained that:
"Muscular strength plays a vital role in the longevity and success of a dancer. Muscular strength allows the dancer to have the physical capacity to leap at great heights, perform complex diverse movements, and to safely increase and stabilize his/her range of motion and extended positions."
As such, it is highly recommended to incorporate proper muscular strength conditioning exercises in most of our workout routines, not just to prevent injuries, but most importantly, for us to be able to perform at our best.
So the next time that you hit the floor to do your workout routine, start incorporating muscular strength, power, and sport specific exercises, and start training like an athlete and perform like a star!
Amanda Jane Snyder is a Certified Strength and Conditioning Specialist, Corrective Exercise Specialist, Certified Personal Trainer, and Mindset Coach living in Brooklyn, NY. She has been vegan for 4 years. She specializes in Strength and Conditioning for Actors, Singers, and Dancers.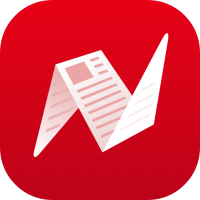 This is original content from NewsBreak's Creator Program. Join today to publish and share your own content.