by Amanda Jane Snyder
Health and wellness are not the same as weight loss. Most people think that these are the same, that losing weight means being healthy. But you see, this is actually not true.
One of the common misconceptions that most people have is that weight loss and having a nice physique is the basis of being healthy. Because of this, they make losing weight their goal instead of being healthy and fit. However, you can look skinny and fit still not be healthy at all.
Based on an article from EurekAlert.org, in a 2012 study published in the European Heart Journal, the researchers found that some people can be overweight and obese, but are metabolically healthy and fit at the same time. Furthermore, the study also revealed that these people have no greater risk of developing or dying from cardiovascular disease or cancer compared to normal-weight people.
This just proves that being healthy and fit is not so much about losing weight and looking good. That being healthy and fit doesn't have a specific physical attribute. Being healthy and fit means feeling good about your body and yourself because your overall health is good.
So, what is the key to becoming healthy and fit?
Simple. Set sustainable healthy choices and habits.
How?
Here are some healthy tips that you can do to start:
Always hydrate yourself.
It has been commonly recommended for us to drink at least 8 glasses of water every day. In reality, however, some people need less while others need more, depending on some factors, such as how active you are every day.
Nevertheless, you can never go wrong with drinking water.
Based on an article from Healthline.com, being hydrated can pose a lot of positive effects on your body. These positive effects include maximized physical performance, high energy levels, and better mood and brain performance. In addition to that, some studies even suggest that drinking water at least 30 minutes before meals can aid weight loss by increasing our metabolism, which in turn can increase the number of calories that will be burned daily.
Thus, never forget to include drinking plenty of water in your routine, whether your goal is to lose weight or to gain strength, or improve performance.
2. Spare some time every day for exercise, workouts, or even just for a walk.
The society we live in today makes it hard to move the way humans were meant to. Most people nowadays skip exercise due to a busy schedule or only exercise for a single hour each day. But, exercising doesn't only mean going to the gym or doing high-intensity workouts. Exercising can also mean walking 10-15 minutes going to your office or a 30-minute walk on the beach or at the park.
As long as you are moving, your body is benefitting from it. So, start adding this to your everyday routine and you will notice that you feel even more energized and your mind functions better every time you do some exercise.
You see, nothing is hard and impossible for a person who is determined to reach a goal. Habits and routines start from small steps. So, if you want to have the habit of being active, you can start small and gradually adjust the intensity of your exercises as time goes by.
3. Consume healthy, whole, real food.
We live in a world right now where people are so fond of eating manufactured or processed food. Who wouldn't want easy to prepare food, right? But most have not realized that these kinds of food give little to no nutrients at all.
Dr. Roxette B. Sukol, an internal medicine physician with special expertise in the prevention of chronic diseases, studied the impact of the food that people eat on their health and well-being. Based on an article in health.clevelandclinic.org, Dr. Sukol said that "…many diets have one particular strategy in common, which is to increase the amount of real food that people are eating and decrease the amount of manufactured calories…."
Real food includes fruits, vegetables, beans, whole grains, nuts, seeds, and legumes. And that it is only by eating these foods that we can get the right nourishment that we need.
But, you don't need to immediately switch your meals to all real food. Instead, start by adding some to your meals gradually, until you get used to this kind of food. You see, little steps can go a long way as long as you stay consistent.
These habits are not just for those who want to lose weight. These habits are for everyone. So, instead of focusing on losing weight quickly, which is unsustainable in the first place, focus on becoming healthy and fit by incorporating these habits into your daily routine. You'll be amazed at what these can do for your body.
So I empower everyone to create sustainable healthy choices, whether you're trying to lose or gain weight, lose fat, move better, feel better, or perform better.
Whatever your goals are, let's achieve them through sustainable systems, habits, and routines!
Amanda Jane Snyder is a Certified Strength and Conditioning Specialist, Corrective Exercise Specialist, Certified Personal Trainer, and Mindset Coach living in Brooklyn, NY. She has been vegan for 4 years. She specializes in Strength and Conditioning for Actors, Singers, and Dancers.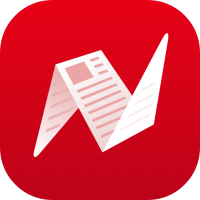 This is original content from NewsBreak's Creator Program. Join today to publish and share your own content.