by Amanda Jane Snyder
A lot of people associate happiness with success. Because of this, every time they fail at something, they always feel unhappy. And right away they consider themselves a total failure, which shouldn't be the case.
Brett Steenbarger, an Associate Professor of Psychiatry and Behavioral Sciences at SUNY Upstate Medical University in Syracuse, NY, explained in one of his articles in Forbes.com that the right thing to do is to condition our happiness on our ability to learn from our failures. According to him, doing so will help us have better control over our well-being and our relationship with ourselves.
"Stay relentlessly constructive. Not positive, not negative: constructive." - Brett Steenbarger
Steenbarger suggests for us to have a constructive self-relationship wherein we accept the reality that, at some points in our lives, we will mess up. All of us will encounter failures because failures are inevitable. And that instead of looking at failures in a negative light, we should look at them as an opportunity for learning and self-improvement.
Failure is success in progress. A lot of famous and successful people have encountered many failures before they were able to reach where they are today.
Did they give up after their first failure?
NO.
What helped them reach their success is their unending determination to try and learn from their mistakes, and their ability to find success in their failures.
These people knew that it is through failing that they get to learn what they should improve on in their game plan. They knew that experience, regardless if it's a good one or a bad one, will always be the best teacher in our lives. They value experiences because they knew that experiences are stepping stones towards success.
Failure is not a failure at all. Real failure only happens when we quit trying, or even worse when we don't try at all.
A life that's full of "what ifs" because of being afraid to take risks brings you nowhere. You see, failures make you discover new paths that you have never been to. It could even open new doors for you if you would allow it.
But you see, only a few people have realized this.
These people are those who have accepted that we, as humans, are born to fail at some point. But these people are also the ones who have the mindset that success can only be achieved through a conscious and consistent effort towards your goal.
Failures make our success so much sweeter.
Do you think people would value success more if it could be achieved easily? I think not.
You see, it is the journey towards our success that makes us appreciate it more.
Why?
Because it is there where we learned a lot. It is where we were able to meet new people and gain new experiences. It is through that journey that we get to experience life just as how it is supposed to be.
Then, once we get to achieve the success that we have always been wanting to achieve, we get to look back at all of those. And we get to realize that it is not much about the destination, but the journey towards success that makes everything worth it.
Let's just face it.
We are all born to fail.
So do what you love to do. Whatever it is. Do it in any capacity you can.
Do you love acting? Don't be afraid to audition for that role.
Dream of publishing your own book? Start writing your story.
Want to travel? Go and explore the world around you.
There are endless possibilities around you. Live your life. DON'T BE AFRAID TO FAIL.
Because it is actually by doing what we love to do that we get to find joy in our lives, regardless of our successes or failures.
Amanda Jane Snyder is a Certified Strength and Conditioning Specialist, Corrective Exercise Specialist, Certified Personal Trainer, and Mindset Coach living in Brooklyn, NY. She has been vegan for 4 years. She specializes in Strength and Conditioning for Actors, Singers, and Dancers.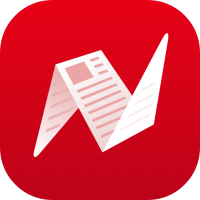 This is original content from NewsBreak's Creator Program. Join today to publish and share your own content.