by Amanda Jane Snyder
Setting new goals is a natural part of being human. We want to strive to be great! Whether it be goals that we set for our careers, family, or relationships, we get so thrilled when we start setting our goals. It feels exciting and motivating.
But life happens and failure is inevitable and the path towards achieving our goals never happens exactly as we expect it to. Which is where our motivation diminishes.
You are committed to your craft right? You are and we all are.
But the actual goal is RECOMMITMENT. Recommitment even after every failure. Recommitment even after making the same mistakes. Recommitment even after losing your motivation to continue because every casting director doesn't even look up from the table, or you get to final callbacks and then don't book the work, or you got hundreds of self-submissions but still get no audition.
Recommitment is what helps us get back up and continue pursuing our goals.
Often, many ask me how I stay motivated to my fitness routine. It was not easy to stay committed and recommit whenever I lose my motivation. Yes, I lose motivation too. But I'm going to share with you how I do it.
7 Tips on How to Commit and Recommit to Your Goals:
1. Set your goal and make it SMART
Before anything else, you must have a goal in mind. That goal must be something that you really wanted to achieve. Because, what's the point of setting a goal if you don't want it personally, right? It must be personal, not something that other people are forcing you to achieve.
Also, the goal that you set must be Specific, Measurable, Attainable, Realistic, and Time-bounded (SMART). 
Why SMART?
Because by applying these factors to your goal, you will know if that goal is feasible on your end. It gives you an assurance that your goal is not too far-reaching.  
2. Make a plan
If your goal is to be healthy and fit, then start plotting your workout routine, make a fixed schedule for it. Start making your meal plans. Prepare the food ingredients that you need.
If your goal is to achieve success on Broadway, what is a smaller plan that will get you there. What casting directors do you need to audition for, what agents would be a good fit for you, what workshops should you take? 
Having a plan helps you have a direction. It gives a road map as to how the process of reaching your goal would look like.
3. Track your progress
Always find time to track the progress that you have made. You may check your weight, or you may assess your body and your health or any progress that you are making towards the attainment of your goal.
Are you getting callbacks? Are you booking work?  
Checking and tracking your progress gives you an additional drive to continue what you are doing. Progress is progress no matter how small it may be.
4. Make some adjustments if necessary
By tracking your progress, you will know whether your game plan is working for you. If not, then do not feel bad. You can make some adjustments. You may change your exercises or increase their intensity or you may even explore other types of plans.
Make your game plan fit for you. What do I mean by this? Like making your workout fit for your capacity and your meals enough to refuel you with the energy that you use up every day. DO NOT and NEVER exhaust and starve yourself just for the sake of weight loss to feel healthy.
5. Always go back to your WHAT and WHY
Don't ever lose your focus. Always remind yourself of WHAT your goal is and WHY you are working hard to achieve it. Are you doing it for your family? For your career? For yourself? Then remind yourself WHY.
Tempted to skip your workout or your meal plan? Pinch yourself and say NO! And always, always, go back to your WHAT and WHY.
6. No matter what happens, KEEP GOING
There may be days that you will really give in to the temptation of just postponing your routine. You just lay there in bed and sleep all day. And then, before you know it, you're back with the old habits again and you'll eventually lose the motivation to continue achieving your goal.
But you know what? Don't let it stop you. You may have failed at some point, but it doesn't mean that you should stop. Get back up. Go back to where you were. You had some progress and that progress means something.
Stopping after all the progress you made means throwing away all the efforts and sacrifices that you have done in the past. Start reminding yourself to NEVER STOP not until you reach your destination, your goal. That's RECOMMITMENT. The benefits of recommitting far outweigh the disappointments.
7. Be ACCOUNTABLE
Have an accountability partner or someone who reminds you of your goal and your routine, like a friend or a trainer. Telling yourself of your goal is good, but having someone who knows about it makes you more accountable. It gives you that additional push to continue what you are doing so that you get to see your progress and tell others about it.
To tell you honestly, I am not motivated. What I do is I committed once 'cause health and wellness is important to me. I realized that I have to prioritize my health if I don't want to be in pain. And then,  I recommitted each every time things went wrong. I even go back to #1 if necessary and continue the list. And that process goes on and on again and again.
I challenge you to commit and recommit. It may not be sexy, but it works!
Amanda Jane Snyder is a Certified Strength and Conditioning Specialist, Corrective Exercise Specialist, Certified Personal Trainer, and Mindset Coach living in Brooklyn, NY. She has been vegan for 4 years. She specializes in Strength and Conditioning for Actors, Singers, and Dancers.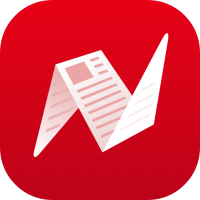 This is original content from NewsBreak's Creator Program. Join today to publish and share your own content.