by Amanda Jane Snyder
Oftentimes, we crave others' attention and adoration, especially during these times when we seldom see people face-to-face due to certain restrictions. So, what we do is we try to show off at times. We try to be vulnerable to other people to boost our self-esteem and connect with other people.
Vulnerability is power.
That was how I saw it before, but now I realized that most of us are forcing vulnerability to feel connected. Well, at least on social media.
I used to post on my social media accounts every day because it connected me to all of my followers. I would post and all of my followers would like it, follow, comment, and message me about how much they resonate or thank me for my workouts.
Was it worth it?
To some extent, it was.

You see, social media can somehow bring connections to our lives. These connections can even seem real in the realm of social media. And it can make us feel good about ourselves for getting endless engagements online.

But actually, it was NOT WORTH IT.

Why?

Because in real life, they were NOT REAL.
We do not get real connections physically, actually, living and breathing in front of us the same as those in our actual relationships. It makes us feel alone as if we do not have any actual friends. And this kind of feeling was somehow made worse during the pandemic.

As a result, it makes us seek out validation from social media.
How?
Most of us would post SUPER VULNERABLE content. Not only because we wanted to be validated, but also because we wanted to feel connected. And it is through these connections that we get the boost of confidence that we need.

But you know what?
In reality, we only get fictitious and fleeting connections with those we interact with online. It makes us somehow forget that we have in our lives people who know us well, accept us for who we are, and support us in everything that we do, the people are the ones who really matter.
You see, there are three things that are not going to come from social media: FULFILLMENT, VALIDATION, and HAPPINESS.

These are not even going to come from having a boyfriend or booking your dream show or getting an audition with a certain casting director or losing weight or having abs.

These things should come from yourself first before they come from others.

I have struggled with seeking validation. How about you? Do you struggle with seeking external validation in any way?

If YES, then DO NOT make the same mistakes that I did. Do not be too vulnerable on social media just for attention.
Instead, here are 4 things that you can do:
Keep in mind that each one of us has our own flaws and imperfections.
It is through accepting this fact that we get to free ourselves from the thoughts of comparing ourselves to others. Because in the first place, no one in this world is perfect. Some just learned to embrace their imperfections and that's what made them look so perfect.
Love yourself for who you are.
There are some points in our lives when we see ourselves as less than what we are capable of because we see many people around us who seem to look so fine and perfect despite everything.
Their secret?
They love themselves for who they are and that kind of love reflects from the inside out.
Self-love is very important. It is a step towards having a healthier and happier life. That's why we also have to learn to love ourselves.
Remember, each one of us is different, but that's what makes each one of us unique.
Prioritizing the people who really matter.
Not everyone around you really cares about you.
Sad reality but that's true.
Some are just curious to know who you are and what you do, then judge you by pinpointing your flaws and imperfections.
Thus, learn to make time for the people who truly care and love you. Because it is them who help you grow, want you to succeed, and want to see you happy with the things that you do.
Do the things that you love without worrying about what others might have to say.
You see, some of the people around you have the habit of judging you and discouraging you from doing the things that you love. Others even try to stop you just at the thought of you getting out of your comfort zone.
These kinds of people are the ones that you should NEVER listen to.
They are the ones who don't want to see you improve and succeed.
So, whatever happens, no matter how many negative opinions you get, as long as you know that you are doing the right thing and that you are not hurting others, DO IT!
BOTTOM LINE? REFOCUS YOUR MIND AND LIFE.
Learn to always see the good that there is in this life and never let negativity consume you.
Once you do this shift, you will realize that external validation doesn't really matter.
So next time, when you find yourself tempted to be vulnerable online, throw your phone away, get out, explore the world, and connect with the people who matter!
Amanda Jane Snyder is a Certified Strength and Conditioning Specialist, Corrective Exercise Specialist, Certified Personal Trainer, and Mindset Coach living in Brooklyn, NY. She has been vegan for 4 years. She specializes in Strength and Conditioning for Actors, Singers, and Dancers.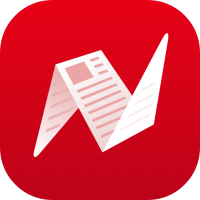 This is original content from NewsBreak's Creator Program. Join today to publish and share your own content.