by Amanda Jane Snyder
During these trying times, a lot of us are struggling and on the verge of already quitting. Some lost their jobs or businesses, others lost several opportunities, and even worse, others even lost their loved ones due to the COVID-19 virus.
But hey, it is not yet the end of this world. We are still here and we are all thriving.
This is the reality. Each one of us faces different struggles at some stages in our lives. It's actually hard to escape from no matter what you do. We face these struggles day in and day out, and we all try our best to get by and overcome these.
Anyway, life is about surviving, right?
Yet at some point, we get all tired of the vicious cycle of failing and quitting and trying again and failing, so eventually, we just end up quitting.
But today here's a challenge that you should set for yourself: QUIT QUITTING.
'Cause reality check: FAILURE IS INEVITABLE!
"YOU ARE GOING TO FAIL." That's what everyone ALWAYS says, isn't it?
It doesn't make failing any easier though.
Personally, I've been there. I had my fair share of failures and struggles, especially as a theatre actor. But look at me now, not perfect, definitely not, yet I have learned to get up from my failures, and now, I can say that I am way better than before.
You may ask, "HOW DID YOU DO THAT?"
Let me tell you this, it all boils down to your perspective.
You can either use people's discouragements or criticisms as your downfall or you can use it as a driving force to even try harder and be better next time.
So today, challenge yourself to instead of calling it a FAILURE, call it COLLECTING DATA.
Why?
Because before you failed, you underwent a process. A series of events that led you to that failure. And at this point, you should be able to realize that that failure is actually NOT A FAILURE AT ALL.
Throughout the process, you had different experiences, and I am pretty sure that you had learned some things along the way.
Those learnings are all the more proof that what happened to you is not really a failure.
So now, what if every time you "failed" you instead use that experience as data for you to figure out what DOESN'T WORK FOR YOU.
'Cause you know, one thing may work for a certain person, but that thing could never work for another.
But then, at the end of the day, they both accomplished the same thing.
This is just like solving a math problem. You can arrive at the same answer, but you could have different solutions to it.
That's just how it goes.
Life is a series of TRIALS and ERRORS.
After all, you failed for a reason, right? The reason for that was that SOMETHING wasn't working.
Then okay cool. Let's use that as knowledge for next time.
One failure should not be enough for you to quit.
Every single day, we are given a chance to try again.
So today, CHALLENGE YOURSELF.
TRY SOMETHING NEW. COLLECT DATA. PIVOT. SHIFT. REFOCUS. KEEP ON TRYING. QUIT QUITTING.
No successful human being became successful overnight. Each has his own story to tell. So never compare yourself with others.
Because each of us is a diamond that needs to be crushed, polished, and refined before we become the best of who we are.
Be strong and be courageous.
Many have overcome their failures and struggles. That includes me. So, why can't you?
Amanda Jane Snyder is a Certified Strength and Conditioning Specialist, Corrective Exercise Specialist, Certified Personal Trainer, and Mindset Coach living in Brooklyn, NY. She has been vegan for 4 years. She specializes in Strength and Conditioning for Actors, Singers and Dancers.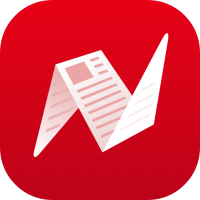 This is original content from NewsBreak's Creator Program. Join today to publish and share your own content.