By Amanda Jane Snyder
Subway or Ourway?
On Tuesday July 13, as the Subway sandwich company gave away 1 million free sandwiches, Good Catch Foods was also giving away free sandwiches. What's the catch?
There is no catch! Literally.
Good Catch Foods is a plant-based seafood company with all of your favorite delicious packaged fish, in plant-based form. Good Catch says:
"We created Good Catch because we want to raise awareness, reduce harm and preserve our precious environmental resources. Our products are part of the solution to fishing, overfishing, polluted oceans and animal welfare concerns. We also happen to make delicious protein-packed, plant-based foods."
Because of Subway's criticism for the lack of actual tuna in their tuna sandwiches, they decided to revamp and give some subs away for free.
But what if we can eat a delicious tuna sandwich without tuna, on purpose!?
That was the exact goal of Good Catch Foods in their effort to give away free sandwiches this past week in London, England, New York City, and Austin, Texas out of their food truck.
This is all happening on the heels of the Netflix documentary Seaspiracy which shows us how dangerous it is for the environment, our health, and the seas ecosystem if we continue to eat seafood.
What do you think? Would you try this no catch sub?
Amanda Jane Snyder is a Certified Strength and Conditioning Specialist, Corrective Exercise Specialist, Certified Personal Trainer, and Mindset Coach living in Brooklyn, NY. She has been vegan for 4 years. She specializes in Strength and Conditioning for Actors, Singers and Dancers.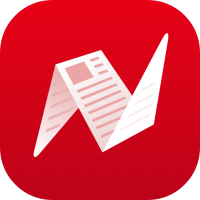 This is original content from NewsBreak's Creator Program. Join today to publish and share your own content.