It took my mother's sleuthing to figure out what went wrong with the offending diamond.
My aunt got sick one day, and she didn't know why.
Her stomach was rolling, pitching, and heaving like a ship caught in a storm on the ocean. Something was wrong; she could feel it. She could smell it.
No matter what my aunt did, she couldn't escape the nauseating scent of rotting flesh. It followed her wherever she went, and no one else could smell it but her.
My aunt added that scary symptom to the constant nausea, headache, watering eyes, and sinus pressure, and then she prayed it would all go away. She didn't see a doctor because she believed she was getting better. Sometimes the mysterious symptoms would abate for a few hours; sometimes the symptoms would abate for an entire day — but they always came back.
She was getting to the end of her rope.
One day, my aunt was visiting with my mother when my mother noticed something a little — pungent. Whenever my aunt waved her hands around, my mother was treated to the scent of rotting meat.
Perhaps my aunt had difficulty recognizing the scent that had been plaguing her for the last few weeks, but my mother did not.
After asking my aunt a few pointed questions about food preparation, hand washing, and the care of her ornate diamond ring, my mother announced, "I think there's rotting hamburger stuck in the prongs of your diamond."
My aunt removed the ring from her finger, examined it, and then they both smelled it and gagged. There was indeed decaying food crammed into the little crevices of the diamond ring, and that decaying food was emitting an eye-watering odor.
Turns out, my aunt didn't wear gloves or remove her rings before digging into raw ground beef with both hands while making meatballs, meatloaf, and hamburger patties, and she'd made all three shortly before coming down with her mystery illness — and omnipresent foul odor.
Clearly, her hand-washing skills at the time were also subpar, but the answer turned out to be better than her fears.
She was beginning to think she was the victim of a curse. That's just silly. It was just the impacted rotten meat clinging to her wedding ring.
With my mother's help, my aunt scrubbed all traces of the decaying organic matter from her jewelry and vowed to be more careful in the future. The next time my mother saw her, she was forming raw ground beef into round hamburger patties by hand, and her ring was already caked with bloody meat just waiting to decay.
"She didn't even wash her hands when she was done," my mother told me in a horrified whisper, "and that's why I never eat any food she makes." She laughed. "Her cooking wasn't any good, to begin with, but now I wouldn't touch it with a ten-foot pole."
I can't say I blame her.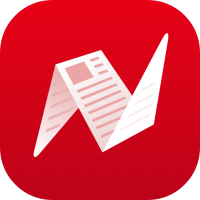 This is original content from NewsBreak's Creator Program. Join today to publish and share your own content.