I am my own breadwinner, and I like it that way.
A friend once told me that I was "lucky" to be financially independent. "I wish I didn't need a man to support me," she said.
Luck has nothing to do with it. I've worked hard to be financially independent, and that's exactly the way I like it.
I laughed. "I've never had a man offer to support me financially," I said. "Where is he?"
Don't get me wrong. I did date a man with money, but it was nothing like anyone ever expects. He was cheaper than Ebeneezer Scrooge, and Scrooge McDuck was one of his idols. You probably think I'm kidding, but I'm not. He actually told me Scrooge McDuck was one of his idols.
My wealthy ex-boyfriend especially liked the cartoons where Scrooge McDuck dives into a swimming pool filled with cash. He was also a decade younger than me; he just happened to be a financial prodigy.
Yes, I dated a millionaire. Trust me. It wasn't that great.
In the seven-and-a-half years that we dated, he paid for dinner exactly zero times. He bought me no presents. He sent me no flowers. He did, however, make me pay for his train ticket when he needed to go into the city for a doctor's appointment, and he regularly wrote me shopping lists of items to buy him when I was "at the store anyway," but he never paid me back.
That was one of his secrets to amassing a large fortune for someone so young. Make someone else pay for everything and invest your earnings for your own benefit.
For me, not dating a millionaire turned out to be a better financial decision than dating one. Your mileage may vary depending upon your millionaire. Lest you forget, mine modeled his lifestyle on a wealthy cartoon duck.
I wasn't always happy about being my own breadwinner. So many of my female friends and acquaintances bragged about their wage-earner husbands. They spent their spouses' paychecks and laughed about it, allowing the men to work overtime to pay for mortgages, car payments, and overseas vacations while they went to kickboxing classes and brunch.
For a while, I was jealous. Where was my hardworking husband to bring home the bacon while I ate bonbons on the sofa and watched my soaps?
Then suddenly one day I had an epiphany. Is it better to date or marry a man with money than to be the one with the money? I don't think so.
Whether I'm buying a new car, or a sweatshirt, or a gym membership, I don't have to ask or tell anyone about it. Do I really have money in the budget for a seven-pack of Bombas 50th anniversary Sesame Street socks, or dinner at Burger King, or a hot yoga class pass that I'll use once and then never again? Why yes — yes, I do.
I don't have to hide the checkbook or my credit card statements. I don't have to pretend a new purse was a gift from my mother or hidden in the back of the closet for years. Heck, I don't even have a password on my iPhone.
I can bring home the bacon, or the turkey bacon, or the veggie bacon — depending upon what diet I'm following at any given time — and I can do it without worrying about the price of bacon, or if I have a coupon, or whether my partner even likes bacon because being a financially independent woman means all my decisions are my own. No discussion is necessary.
Maybe I am lucky, but maybe luck has nothing to do with it. In my world, I am the breadwinner, and I wouldn't have it any other way.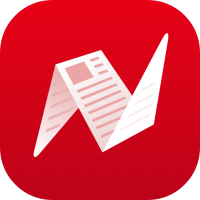 This is original content from NewsBreak's Creator Program. Join today to publish and share your own content.