Where are they now? They're divorced, of course. What did you think would happen?
There was something about my former coworker. I couldn't put my finger on it. We got along great, and we became close friends. She even introduced me to her husband, but something seemed off.
My coworker and her husband put up an amazing front. They seemed like the perfect couple, very much in love.
She told me that her feet always got hot when she slept. So her husband would fan her feet and blow on them when he got home late from work and found her asleep in bed, sweating and hot above the covers. That's how deeply they were in love.
I believed in their love story. There was no reason not to believe, except of course my nagging intuition that something was not quite as it seemed. No matter. It really wasn't any of my business anyhow.
Then one day, another coworker came to me with an interesting story. It was a story that explained everything--except why they were still together.
According to this mutual coworker, my friend and her husband were once indeed very much in love, but then the unthinkable happened. She cheated on him on their very wedding night.
As the story goes, they both got drunk. When her husband outdrank her to the point where he passed out at the wedding reception, she took her revenge. In the morning, she confessed, and he forgave her, but forgiveness doesn't mean ease.
What was once a beautiful and effortless relationship became strained and difficult behind the scenes. Sure, they made an effort to keep up a united front. They pretended to be the couple they were before her infidelity, and it almost worked.
In the end, they couldn't keep it up forever. Eventually, cracks formed in the facade of their structurally unsound relationship. They started to crumble. Once their past began haunting them, it didn't stop.
They grew further apart. He stopped caring whether her feet were too hot when he came home from work, and when he went to sleep after a long day, he covered them both with a heavy blanket, feet and all.
She stopped caring about his forgiveness. If his forgiveness wasn't forever, what was it even worth? She never cheated on him again; she'd learned that lesson. But too late is too late, and it was too late from day one.
Their wedding day, which should have been the best day of their lives, was just the beginning of the end of their relationship. At least, that's what our mutual coworker told me, and she should know. She was there at the wedding and witnessed enough of what took place to describe it in painstaking detail.
That's how my friend and coworker ruined her marriage just hours after it officially began. Once I found out about it, I couldn't unsee the damage she had done. When I heard she and her husband had gone their separate ways a few short years later, I figured it was about time.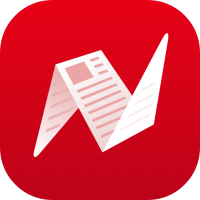 This is original content from NewsBreak's Creator Program. Join today to publish and share your own content.