He tried to weasel his way out of it by saying it was a joke, and I think it worked.
During the day, when school was in session across the street, the library was quiet. When business was slow, my mother and the other librarians would work on making hook-latch rugs while gossiping about everyone they knew.
No one was safe, especially their coworkers and the library patrons.
During one of those slow early afternoons, my mother heard a story that has stuck with her for decades.
A married man was having an affair with a woman, and he was visiting with her in her home. She had children, and her children were home at the time. So, as a show of goodwill, he decided to treat his mistress and her children to pizza for dinner.
The children were understandably excited, and they were happy to help decide on the toppings and appetizers their mother's companion should order for them to enjoy.
The man had called the same pizza restaurant many times before that night. He'd called them so often, in fact, that he knew their number by heart.
He picked up the receiver of the rotary phone that hung on the wall in the kitchen and swiftly dialed the familiar number, not realizing in the moment that he had mis-dialed.
Rather than phone the pizza restaurant, he had dialed his own home.
His wife answered the phone.
He was so convinced that he'd called the pizzeria that he didn't recognize his wife's voice on the other end of the line when she said, "Hello."
He was so intent on making a good impression on the children of his affair partner that he didn't stop to wonder why the pizzeria that he had called so many times in the past would answer the phone so casually.
"Hello?"
"I'd like to order a large pizza with olives and pepperoni," he told the woman on the phone — the woman who didn't work for the pizzeria at all because he'd inadvertently called up his wife.
There was silence on the other end of the line.
"And an order of mozzarella sticks," the man plowed on. "Better make that two."
The voice on the other end of the line called out his name. "[Name redacted], is that you?"
And that's when the man realized he'd made a grave error. Fortunately, he could think quickly on his feet.
"Ha!" he nearly shouted into the phone. "I was just kidding!"
His wife sounded confused. "Are you bringing me home a pizza?" she asked.
"Yes," he cried. "I sure am. I'll be home soon — with pizza!"
"But I don't even like pepperoni and olives on my pizza," his wife protested.
He sighed. "That was part of the joke," he said.
Then he disconnected the line, took leave of his mistress and her hungry disappointed children, and went home with or without a pizza. I never found out which one.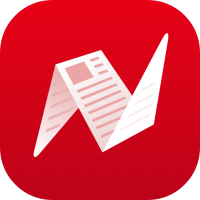 This is original content from NewsBreak's Creator Program. Join today to publish and share your own content.