They've been married since 1962.
My parents sleep in separate beds. They've been married for fifty-nine years, and they're still going strong.
They just don't share a bed.
My mother and my father shared a bed when I was growing up, just like most married couples do. In fact, they shared a bed right up until ten years ago, when my father underwent knee replacement surgery.
Here's the thing about knee replacement surgery: if you're having it done, you're probably elderly and fragile. And if you're elderly, your partner is probably elderly and fragile, as well.
After my father's surgery, he was advised to sleep in a bed alone for a few weeks. That meant my mother had to go stay with friends or family for a few weeks while my father convalesced at home, but there was no way my father was surviving a few weeks without her. So she bought a twin bed and tucked it into the corner of the master bedroom, near her walk-in closet, and slept there instead.
During his rehabilitation period, my mom discovered the magic of her own bed. She realized she liked having a bed to herself. And she got more shut-eye time because her husband's snoring didn't keep her awake anymore. So they decided to make the switch to separate beds permanently. It was a great idea for them.
Then one day, they decided to try sleeping in the same bed again. After all, they'd shared a bed for half a century. It seemed strange to give up so easily.
My mother moved her pillows across the room, onto her side of their queen-size bed. And sometime during the night, she kicked my father in her sleep right in his newly replaced and still-healing knee. She moved back across the room to her lonely little twin bed after that, except she wasn't lonely. She loved it there. Besides, my father was still within shouting distance.
Nonetheless, my father convinced my mother to make the trek across the room with her pillows one last time for old times' sake.
On the final night they shared a bed, my father kicked and flailed in his sleep. This time, it was my mother who got kicked squarely in the shin.
With a huff, she moved back to her twin bed for good.
It's been a decade since they shared a bed. There's no going back this time.
Before my mother retires to her corner of the room for the evening, she walks my father to the bed they used to share. She sings to him in their native language. She recites humorous poetry and makes him laugh until he chokes, then she admonishes him for laughing too hard. She tucks him in before turning out the light and making her way to her own bed in the dark.
My parents sleep in separate beds. They've been married for fifty-nine years, and they're still going strong.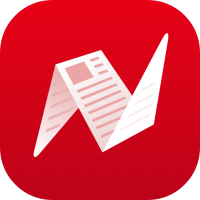 This is original content from NewsBreak's Creator Program. Join today to publish and share your own content.