I fell in love with the wrong man and lost my hair in the process.
I was standing in the shower a decade ago when I noticed something shocking. There were clumps of hair on the bottom of the bathtub surrounding my feet.
My hair has always been long, thick, and wavy — often frizzy, never flat — and it's never fallen out in clumps, at least not until that day ten years ago. Wiping the water from my eyes to get a closer look, I stared at the strands of hair sticking to the wet porcelain.
Anyone with a full head of hair knows that some shedding is to be expected, especially after a thorough shampoo. That's not what was happening here. Instead of the usual loose hair gathering near the drain at my feet, there were full curls lying as neatly together as if someone had grabbed sections of my hair and snipped them off at the roots.
My hair was falling out in clumps, and I didn't know why — until I stopped to think about it. I had been under a lot of stress and pressure due to my relationship. I was jittery and nervous all the time.
For years, I told myself that his constant nagging was harmless.
In the beginning, I thought I'd found the perfect boyfriend. He was handsome, smart, and — yes — rich. I didn't know at the time that he was ugly on the inside where it counted, that he had to constantly exert control on everyone around him, that he was rich because he liked to spend everyone's money but his own.
As our relationship progressed, I quickly noticed warning signs that he wasn't the knight in shining armor I'd thought he was. He was irritable and mean. Always short-tempered and short on sleep, he thought nothing of lashing out at me because he'd had a bad day or had a headache.
Since I'd left a decade-long relationship to be with him, I felt obliged to make it work no matter what the cost. That ended the day I found all those clumps of hair in the bottom of the tub.
My hair continued to fall out in fistsful for weeks or months. The jittery nervous feeling in the pit of my stomach worsened with every shower. I had a strong conviction that my nerves were the source of my hair loss, and eventually, I broke up with the primary source of my problems.
Post-breakup, I immediately felt calmer and more relaxed. It took longer for my hair to recover though. It's been years since my breakup, and my hair is still recovering. I don't know if it will ever reach its former glory, but it's close.
I no longer see handfuls of hair on the bottom of the bathtub every time I take a shower. My scalp is no longer studded with bald spots that no amount of side-combing could camouflage.
A topical hair restoration formula and a women's multivitamin formulated specifically to combat thinning hair have become part of my morning routine. Between having significantly lower stress levels and using a topical hair restorer and hair vitamin, my hair loss seems to have reversed.
I'm not afraid to fall in love again, but I am still afraid of my hair falling out. At least this time, I'll know the warning signs of a bad relationship. It starts with love and ends with bald patches.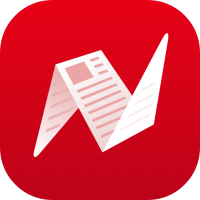 This is original content from NewsBreak's Creator Program. Join today to publish and share your own content.