In retrospect, I wish he hadn't gone through with it.
My husband didn't want to marry me. How do I know? He was hours late for our wedding ceremony, and he told me his best man had spent the evening trying to convince him to leave the state without notifying me. Furthermore, he'd seriously considered taking that advice.
I didn't realize it at the time, but it was good advice. I wish he had taken it. Alas, he did not. He could have saved us both a lot of trouble.
Under normal circumstances, having the groom arrive hours late might have axed the wedding. Unfortunately, these were not normal circumstances.
As luck would have it, the justice of the peace arrived even later than the groom. Thus, my husband-to-be had plenty of time to change his clothes and run a brush through his dirty hair before the ceremony could begin.
At the very same time his best man had been trying to convince him to run, I was sitting in our basement apartment wailing like a banshee to my maid of honor.
"Please," I sobbed. "I don't want to do this. Please don't make me do this."
"Don't worry," she replied. "It will be over before you know it." That was awful advice, and I shouldn't have taken it. I should have been packing my bags and fleeing out of state, but I didn't.
I wiped away my tears and watched her leave and arrived at the site of my ill-fated wedding the following day unshowered with dirty hair, just like the groom albeit hours earlier.
My husband didn't want to marry me, and I didn't want to marry him. Yet we both went through with the ceremony even if it did take place hours after our hot, hungry, sweating wedding guests arrived for the outdoor event.
No one offered the attendees any food, water, or even an explanation for the hours-long delay. They should have left. We all should have, especially me.
What did I learn from the experience? First of all, I should have listened to my gut. Just the night before, I had been sobbing and wailing and begging my maid of honor for permission to cancel the wedding. If that wasn't a sign that I shouldn't go through with it, then I don't know what was.
Instead of relying on another person to give me permission not to get married even if it meant wedding guests arriving at a location where no wedding would take place, I should have relied upon my own judgment. I knew I didn't want to get married. I just didn't know how to stop the freight train barreling down the tracks. Today, I know exactly how I should have stopped it: by any means necessary.
I do have some empathy for the man I married. He was young, too. We were both teenagers on our wedding day. I'm not sure how many marriages succeed when the participants aren't even old enough to know who they are or what they want out of life.
I'm more than willing to accept my fair share of responsibility for stumbling blindly into a marriage that never should have happened. If knowing that I was having second thoughts wasn't enough, then knowing my husband didn't want to marry me either should have done the trick.
If I could go back in time, I would have sent the guests home and then paid the justice of the peace for his time before sending him home as well. I would have burned my white dress, returned the rings, and remained single until I found Mr. Right. Then my husband would have found the right woman for him as well, and we could both have been happy.
Unfortunately, I won't get a second chance to cancel my first (and only) wedding. The only thing I can do is use the experience to make better decisions in the future.
Follow me to see more articles like this.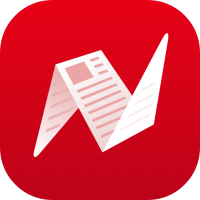 ...
This is original content from NewsBreak's Creator Program. Join today to publish and share your own content.