So her teacher made her eat it.
My mother taught me how to cook bacon at an early age. Not eggs. Not toast. Just bacon.
Everyone loves bacon, and I am no exception. Nonetheless, I could never understand my mother's preoccupation with making sure her school-age daughter knew how to fry up the perfect slice of bacon, not too flabby and not too crisp, until she told me this story.
My mother had a public school education in the 1950s. As part of her studies, she had to cook bacon. The class was home economics, and it was my mother's least favorite class — next to gym class, of course.
Unfortunately for my mother, the same woman taught both home economics and gym. She was not my mother's favorite teacher, to say the least.
Never having seen an electric stovetop before, my mother turned the knob and hoped for the best. She had cooked bacon at home before, but the stove at home ran on natural gas that produced a satisfying blue glow that let you know things were happening.
The electric stovetop at school had no blue flames sitting beneath the frying pan like the gas stove at home. Figuring she would play it by ear, my mother left the knob turned to "high," and loaded the bacon into the pan.
It quickly began burning.
My mother frantically flipped the bacon that was rapidly turning black and sticking to the pan. She hoped her quick action would earn her a passing grade, but she was beginning to lose hope.
Drawn by the thick black smoke rising from my mother's bacon, the teacher made a beeline for the smoldering frying pan. The way my mother tells it, we're talking about the meanest teacher in school.
She gave my mother a stern look. "Is that the way you eat your bacon?" she asked.
My mother answered quickly as a cat. "Yes," she said. "That's exactly the way my family eats bacon at home."
"Then eat it," the teacher demanded.
My mother ate the charred and blackened bacon, which no longer resembled bacon at all, while the teacher stood by until every last bite was gone.
The teacher gave her a passing grade for her bacon ordeal; my mother never forgot it. That's why one of my earliest memories is my mother slicing open a package of bacon and painstakingly explaining how to fry it without burning it.
My mother was convinced that I'd take a home economics class of my own someday, and she wanted me to be prepared. She didn't want me burning the bacon and earning a failing grade for my efforts, or worse. She didn't want me to be forced to eat burned bacon to prove that's exactly the way we ate it at home, which, of course, we didn't.
At home, my mother always has always cooked bacon to perfection. If you think about it, that makes her home economics lesson a success.
By the time I entered public school, home economics class was largely a thing of the past. And I never really caught on to how to make the perfect pan of bacon, despite my mother's best efforts.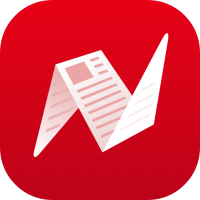 This is original content from NewsBreak's Creator Program. Join today to publish and share your own content.