My husband and I married young. Before I even started college, we tied the knot.
My husband and I were both still under twenty years old at the time of our wedding.
This meant we had a lot of dating to do before deciding to marry, but it also meant that we spent many unnecessary hours explaining our relationship to others.
My husband and I met while he was still in high school and dated for several years. When we were in our late teens we decided that we wanted to get married. We were technically adults and didn't need anyone's permission.
Our families were disappointed in us for marrying so young but we were living with family members and wanted out of the house. A month before our wedding, we finally found an apartment of our own.
We married young at eighteen and nineteen, respectively. We were so serious about it that we didn't wait until his high school graduation or even until I decided to go to college.
I did go on to earn my college degree, but he never received his high school diploma.
The only people who could tell us "no" to getting married were our parents and, well, they did not object. So that is how my husband and I ended up walking "down the aisle" in his mother's garden beside her inground swimming pool on an early fall day nearly two years after we first met.
One of my husband's friends continuously referred to my husband as my boyfriend or my significant other while I was standing right there. My friend told me that she was never going to refer to me as his wife since we hadn't been around each other long enough.
They were both wrong.
We were married in every sense of the word; we even had the paperwork to prove it.
Even a police officer didn't believe we were married.
One night, several police officers responded to a call of a domestic disturbance at our apartment. My husband fled the scene, and I was tasked with the uneasy job of explaining what had happened to the police.
The officer who took my statement was kind but stubborn.
"My husband — ," I began.
"So, your boyfriend — ," the police officer corrected.
I continued. "My husband — ."
The police officer nodded. "Your boyfriend — ," he reminded, writing something on his notepad.
Finally, I grew exasperated at the constant corrections, which were incorrect. Incorrections?
"He is not my boyfriend; he is my husband," I said. "We are married. Married." I held up my left hand to display the diamond ring and wedding band on my ring finger.
That did the trick.
Among the quirks of our modern culture is the idea of marrying young.
In America, a marriage between young people who aren't parents is often assumed to be just that: young.
Sometimes people have a reason for marrying so young, and sometimes not; but regardless, this can cause confusion when meeting new people who ask about our relationship status and learn that we're married.
I wish I could say that it was a grand, beautiful day. I wish that I could remember what wedding planning was like. In fact, I don't really recall much about our wedding because we did it for the wrong reasons.
Sure, we had a party and everything afterward, but the actual ceremony itself was rather meaningless, especially since my husband and I ended up getting a divorce just five years later. Make that four-and-a-half.
We saw each other only once after our divorce.
Shortly after our divorce was finalized, I received a letter in the mail. The letter said that my driver's license was being revoked. Why? It alleged that I'd been in a hit-and-run accident.
That never happened.
It didn't take long to figure out what really did happen. My husband's truck was registered in my name when we got divorced. I wasn't overly worried about it because I knew the registration was scheduled to expire within a month or so. Then he would have to register it for himself. Only that's not how it went down.
In reality, when he received notice that his registration was about to expire, he forged my signature on the form he got in the mail. With my forged signature and a money order made out to the department of motor vehicles, he eked out an additional two years of driving his truck under my name.
My divorce attorney accompanied me to the hearing at the department of motor vehicles. Fortunately, I didn't even have to say a word. My lawyer and his lawyer hammered out the "misunderstanding" in a back room while I waited in the hallway.
As my mother and I were leaving the building, we ran into my ex-husband. His face was cut and swollen. He explained that he'd been in a recent rollover accident and nearly died. It was an accident unrelated to the hit-and-run for which I'd been accused.
I didn't feel anything toward him. I didn't feel anything at all. The only thing I wanted was to get back into the fresh air and sunshine that lay outside the nearest door. I never saw him again, which was exactly the way I wanted it. He was neither my husband nor my boyfriend, anymore.
No one would ever make that mistake again, including me.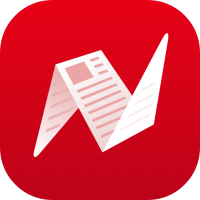 This is original content from NewsBreak's Creator Program. Join today to publish and share your own content.