I wanted to ask him to give me back the radio I bought him decades earlier.
The year 2016 was a year of firsts for me.
It was the first time I had ever been single in my adult life. Prior to that, I'd been a serial monogamist. It wasn't by design. Somehow, a new relationship just seemed to materialize the moment the last relationship ended.
That year also marked the first time I joined social media.
Like nearly every other person in the world with reliable Internet access before me, I joined Facebook. I immediately hated it. My least favorite thing about Facebook was one of the very features that made it so popular, friend requests.
I cringed every time I received a notification. If it was a friend request, I cringed harder. It wasn't the friend requests from strangers that sent me into a tailspin; it was the requests from former friends, coworkers, and acquaintances, because here's the thing: if I cut you out of my life in the past, then I don't want to know you now.
It's just the way my brain works. I like to keep the past in the past.
It's the same reason why I don't go to high school reunions. If I wanted to keep in touch with any of my former classmates, then I would have kept in touch.
Decades of distance don't make my heart grow fonder. The only thing I'm fond of is forgetting. That's why it was so out of character for me when I reached out to my high school sweetheart on Facebook.
I don't know what possessed me to enter his name into the search box and press enter, but I do know that his profile popped up within seconds.
There he was in all his blond-haired glory. He barely looked older in his profile picture than he had the last time I saw him at my high school graduation party.
I was impressed with his fit and trim waistline and his full head of hair. It made me feel a bit intimated to reach out to him. He seemed to be aging gracefully while I felt anything but graceful in the many years since we'd last met.
Nonetheless, I did send him a friend request.
While waiting for him to accept, I looked through every photo and every photo album he had posted publicly. I read every comment and every response to every comment.
I learned that he had been married but was currently divorced. When I was finished examining his Facebook page, I moved onto the pages belonging to his adult children, his mother, and eventually his current girlfriend.
His ex-wife was apparently the woman he dated after our breakup. Their union had produced a child. They married, had a second child, and subsequently divorced. She remarried. He didn't.
Through my research, I learned that my ex-boyfriend was on the cusp of moving across the country to be with the love of his life. It was their second chance at romance. My ex and his one true love had dated years earlier, parted ways, and reunited again through Facebook. Now, he was in the process of selling all his earthly belongings. In fact, he was holding a yard sale the following weekend.
I considered going to the yard sale. It wasn't that I wanted to see him. I just wanted to see if he was selling the radio I bought him with my first paycheck from my first job so many years ago. It was a huge dual cassette radio with detachable speakers that he kept on a shelf next to the inflatable air mattress on the floor of his childhood bedroom in his parents' house.
We had used that radio to listen to Metal Church, Metallica, and Megadeth cassettes. We had listened to recordings of Sam Kinison in the dark while he smoked Marlboro cigarettes and I stared at the dimly lit ceiling. Seeing his Facebook profile made me want that radio back. After all, I did pay for it.
I was the one who had worked every day after school for three weeks to buy that radio. I'd taken the city bus downtown to buy it and then carried it on my lap the entire way back to my neighborhood. After the bus driver dropped me off at my stop, I had to lug that heavy box two blocks home wearing heels. I wanted that radio.
In the end, I decided not to attend the yard sale. I reasoned that it was unlikely the radio had survived his teenage years, a marriage, two children, a divorce, and multiple residences and relationships; and it wasn't like I actually wanted to see him. I just wanted the radio.
Although I did monitor his progress via Facebook for several months, he never accepted my friend request. At first, I chalked it up to his being busy. According to his Facebook page, he was going dancing and visiting the Alamo. He looked happy. So did his girlfriend.
By the way, his Facebook profile picture, the one that made him look like he'd found the fountain of youth, turned out to be at least a decade behind the times. His blond mane and his trim waistline hadn't weathered the years as well as I initially believed, but that's okay. At least he found true love.
Eventually, his Facebook page lost its luster. It wasn't that I lost interest. He just changed his privacy settings. Now, I couldn't read his posts or look at his photos unless we were friends on Facebook, and he never accepted my friend request. How am I supposed to know how he's doing now?
I wonder if he ever listens to the radio I bought him, if he still has it.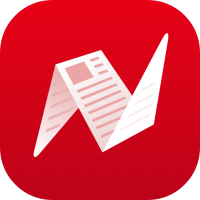 This is original content from NewsBreak's Creator Program. Join today to publish and share your own content.