I was angry until I found out the joke was on him.
I was bullied a lot as a child.
The majority of the bullying took place in my elementary school.
It happened in the classroom. It happened in the cafeteria at lunch. It happened in the courtyard at recess. I was even bullied in the girls' restroom, the hallway outside of class, and the water fountain when all I wanted was a cool drink of over-chlorinated tapwater.
When the 2:15 p.m. school bell rang to dismiss us every afternoon, I scurried outside to my waiting mother as fast as my chubby legs could carry me. The end of the school day meant safety. At least that's what it was supposed to mean.
Unfortunately, I managed to acquire a new, more insidious bully. This was a neighborhood bully. He wasn't even in my grade in school, but he lived a block away from my family.
This little boy was allowed to roam around the neighborhood by himself. I was confined to my parents' yard and forbidden to go past the fence that separated our property from the sidewalk.
Whenever I played in the front yard, I was susceptible to this bully's snarky insults, rude comments, and mean remarks as he walked past. He teased me mercilessly. This went on for years.
When I was perhaps twelve or thirteen, my parents finally allowed me to walk as far as the corner mailbox or the local candy store alone. My best friend lived only a block away. I was occasionally allowed to walk to her house alone, too, with the caveat that she would wait at her front gate to greet me.
I still feared my neighborhood bully, and I would frequently have anxiety attacks the moment my feet touched the sidewalk in front of my house out of fear that I would run into him on the street. Eventually, I confessed my fear to my best friend.
Her reaction surprised me.
Instead of taking my side as I had expected, she pulled out red and pink construction paper, lacy paper doilies, glitter glue, magic markers, scissors, and a large envelope. She set to work creating a ridiculous love letter written in the most romantic words she knew as a twelve-year-old girl.
In her love letter, my best friend confessed to having a crush on my enemy. She wrote the traitorous words in scented felt markers on pale pink paper, and it broke my heart. Then she spritzed it with her mother's most fragrant perfume while laughing like it was the best idea in the world.
My best friend carefully cut out construction paper hearts in both pink and red. She applied glue and glitter, added lacy trim, and then packed the whole glue-and-glitter mess into a manilla envelope.
Like a cherry atop a sundae, she added another liberal dose of her mother's perfume before sealing the envelope.
After drawing hearts all over the outside of the envelope for good measure, she looked up my bully's address in an honest-to-goodness paper-and-ink phone book called "The White Pages," and slapped on a handful of the postage stamps her parents kept in the house for bills.
I was fuming, but I accompanied her to the corner mailbox and watched as she stuffed the monstrosity into the box to await the postman. If I could have fished the offending letter back out of the box, I would have. Unfortunately, it wasn't an option.
My friend seemed chipper and pleased with herself as we took the short walk back to her house, but I didn't share her enthusiasm. I felt betrayed.
I'd confessed my deepest fear to her, and she had responded by writing a flowery love letter to my bully. What kind of a friend does that, and what could be worse than learning my best friend has a crush on my bully?
Turns out, revenge is a dish best served anonymously.
As it happened, my best friend didn't actually have a crush on my bully. I wish she had told me sooner instead of letting me simmer and stew for days, but nonetheless, it was a welcome relief.
Why then did she write him a love letter? That was the very question I asked her once my breathing returned to normal.
She explained that she had written the letter to confuse and confound him. If she had confronted him about mistreating me, he never would have listened. They might have fought. He likely would have retaliated. Then we'd both be bullied.
Instead, she sent him the most ridiculous declaration of love she could muster and allowed him to stew in his own juices.
No, we never found out how the love letter affected him. I wish I knew. If I could even remember his name, then maybe I'd look him up on social media and ask him myself.
Then again, I don't even use social media. It keeps me from doing things dumb things like looking up my former bullies and sending them messages about long-forgotten love letters. At least, I assume he's forgotten about it even though I haven't, and I never will.
I've forgiven my best friend for writing a love letter to my bully.
Let's face it. I wasn't angry for long. My ire lasted only until she told me that the whole thing was a big joke at my bully's expense. Then I thought it was pretty clever.
Unfortunately, my best friend and I stopped speaking to each other a very long time ago. It was her decision, and I was forced to respect it. I don't miss her anymore — I'm far too bitter for that — but I do have a lot of fond memories of her and her silly shenanigans.
The time she sent an elaborate love letter to my bully as a prank will always stand out in my memory. I wonder if she still remembers it, too, but I guess I'll never know.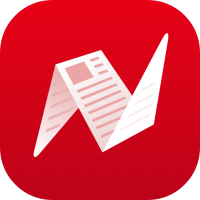 This is original content from NewsBreak's Creator Program. Join today to publish and share your own content.