It's a rite of passage, like going through puberty or getting braces.
What was your most inappropriate crush?
The word crush is used to describe an intense feeling or attraction to someone who typically doesn't reciprocate that feeling or attraction.
Ever get an inappropriate crush? It happens to the best of us. As children, we experience hormonal changes, and, at times, it can cause us to have feelings towards people that shouldn't be there.
I think my most inappropriate crush was the time I got butterflies in my stomach every time I saw my best friend's cousin in sixth grade. Or maybe it was the years-long crush I had on my own cousin or my other cousin as a teen.
Or maybe it was the time I had a crush on the local parish priest. So did all my friends. We were smitten.
Infatuation can be a confusing feeling. You feel like you're going crazy, with all these new and unexpected feelings washing over you. Your heart races, you have trouble breathing, you can't stop thinking about that one special person. We all go through it and it's a normal part of growing up. Sometimes adults have crushes that are inappropriate, too.
So you were at a party last weekend, and you met this really cute guy. Your stomach fluttered when he held the door open for you, and some witty banter had the two of you laughing all night. The next day you couldn't help but think about him as pink hearts danced in your head. Excuse me, but what's going on?
You've just found yourself on the wrong end of a crush.
Having a crush is a rite of passage. We all get them. Whether they are inappropriate has largely to do with how we handle them.
In college, I had a crush on one of my professors. I even asked him out for a cup of coffee before scampering away like a frightened squirrel and subsequently dropping his class.
I once developed a crush on the married man who sliced my deli meats at the local supermarket; I never let him know. How did I know he was married? That's easy. He wore a wedding band.
But a harmless crush is just that, harmless. Right? Maybe.
This is a hard question to answer as I've had some rather inappropriate crushes. But let's face it, crushes happen. They're usually harmless, but inappropriate ones can be dangerous to your self-esteem. It's not like I kept my feelings a secret, I just wasn't aware of what was appropriate to discuss in public. Besides, in most cases, I was really really young. Well, except for that crush I had on my professor. I was thirty at the time.
We all get crushes on people, and that's normal. I mean, who among us can honestly say they have never had a crush? But some of these crushes are embarrassing to admit. You like a coworker or friend of the family, and that's fine, but it's only a matter of time before your crush is doomed. Just because you like someone doesn't mean they have to know about it.
Just because you like someone doesn't mean they have to reciprocate. That's what makes a crush a crush and not a relationship.
A crush is based mostly on appearance and physical attraction. It is not that uncommon to have a crush on someone. Most people have them at some point and develop crushes on classmates, coworkers, friends, and people they see out in public. When the novelty fades away, there is no longer any connection.
Your partner in a real relationship includes emotional compatibility as well as physical attraction. Unlike your feelings for a crush, your feelings in a relationship only grow stronger over time.
What makes a crush truly inappropriate? That depends upon whom you ask, but a general rule of thumb is this. If you have a crush on someone but you don't act on it, then you're safe. You can't control your feelings, so it's up to you to control your actions.
By those standards, the crushes I experienced when I was younger weren't actually inappropriate. They were just unfortunate.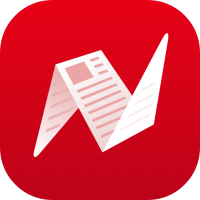 This is original content from NewsBreak's Creator Program. Join today to publish and share your own content.