When he swore me to secrecy about our at-work romance, I should have known things weren't as good as they seemed
More than a decade ago, I met a man at my place of employment. I wasn't looking for a boyfriend. In fact, I already had one. Besides, our newest employee was more than a little annoying. He wasn't my type at all.
Unfortunately, he grew on me.
The new guy at work was educated, intelligent, polite, and particularly well-dressed. He was also relentless in his pursuit of me. No matter how many times I turned him down, he continued his campaign.
I recognize now that wasn't a good thing.
Eventually, he wore me down and even managed to make me think it was my idea. We began dating, and I began the process of gossiping to my closest coworkers about my new relationship.
Less than twenty-four hours, he advised me that our relationship was a secret. I'd had no idea.
While a few people already knew about our relationship, I obeyed his wishes and didn't tell anyone else. Thus it became one of the worst kept secrets in the workplace.
Everyone knew. I knew that they knew, but he didn't know that they knew. In retrospect, it was a bit of a mess.
Then suddenly one day, he wasn't the newest employee anymore. Management brought on a young woman whose desk was situated many yards closer to my boyfriend than mine was.
From across the room, I could see the other woman staring at my boyfriend constantly. I couldn't even figure out how she got any work done.
That's when the plot began to thicken.
This woman had heard all the rumors. She knew exactly who I was and whom I was dating.
She also knew we didn't acknowledge our relationship publicly at work. Apparently, she took that as an opportunity to do anything she wanted to do to him right in front of me.
Whenever I was around, the woman would rub my boyfriend's arm. Instead of addressing him by name, she would refer to him as "Boyfriend."
"I love you, Boyfriend," she'd croon while stroking his arm and looking directly into my eyes.
He didn't respond, not really, but he couldn't be rude to her. We were at work.
It wasn't like he kept her attention a secret either, not like he kept our relationship a secret, or so he thought.
I remember this one time when I was working in a different part of the building, out of view, and my boyfriend stopped by my cubicle to tell me what had just happened. My boyfriend said he was in the breakroom fetching a cup of tea when he ran into her.
He said she pushed him against the wall and pressed her body against his. He said he wasn't complicit, and I believed him.
I didn't even consider confronting her because I was under strict instructions not to acknowledge our relationship to anyone. Besides, I didn't really have the time, inclination, or energy to get into a tug of war with another woman at work.
I knew whom he spent all his free time with, and it wasn't her. It was me.
Things at work became worse and worse. There were rumors about my boyfriend and his alleged behavior toward a female member of the sales department. According to the rumor mill, he was stalking her before and after work. He left flowers on her car and brought them to her desk, or so the gossip claimed.
I genuinely didn't believe any of it.
First of all, he was painfully cheap. The idea of him wasting good money on flowers for anyone, least of all a woman who didn't even want him, was ludicrous. We're talking about a man who regularly wore underpants he salvaged from the garbage cans at public laundromats. There was no money in his budget for flowers.
Second, since we always arrived at work at the same time, parked side by side in the parking lot, walked into work together, spent all our breaks and lunch hours together, and then walked out of the building together at the end of the day, the idea that he could have smuggled flowers to this other woman seemed pretty far-fetched.
Furthermore, I never even saw flowers at her desk, which was located within sight of my low-walled cubicle on the opposite side of the room from his desk. He would have had to pass my desk to get to hers. So I know he wasn't spending a minute of his time in her department. Management would never have allowed it anyhow.
Another woman claimed he made her uncomfortable by looking at a picture of her, which also happened to contain a dozen other employees including my then-boyfriend. He said he was only looking at himself.
I believed him, and I still do. No one lies all the time.
Eventually, his employment at the company where we worked came to an end. He was fired after being caught engaging in some questionable business practices that I won't disclose here. Truth be told, he was lucky not to be arrested.
Many women at work mourned his absence, but more than a few celebrated. I was one of those who celebrated. It was just easier not having him around.
Within twenty-four hours of his firing, this woman approached me to let me know that my boyfriend had been emailing her friend asking her to call him. Perhaps this woman was jealous. She forwarded her friend's emails, with the other woman's permission, to me upon my request.
In the emails, he continued to deny that he and I were dating.
He denied it when I confronted him. Then he admitted it once he learned I had the emails. He had excuses, and apparently, I bought them because we stayed together for another five or six years before I ended the relationship.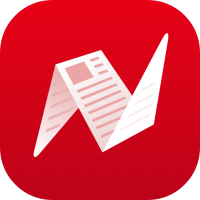 This is original content from NewsBreak's Creator Program. Join today to publish and share your own content.