I begged him to invite me and promised I wouldn't say, 'Yes.'
I didn't want to go to Florida.
My husband didn't want me to go to Florida.
Clearly, there wasn't a problem. We were both on the same page. There was only one, well, problem. I wanted to be invited. That was it. Easy peasy. Except it wasn't so easy, after all.
Before we got married, my husband accompanied his mother, stepfather, and sister on vacation once a year. They frequently flew to Florida on their annual trip. From what I heard, it was quite nice.
I, on the other hand, had never been on an airplane. Still haven't. In fact, I'm perfectly happy to keep it that way.
So when my husband of over four years announced one day that he was going on vacation with his family, I was fine with it until he added these words. "And you're not invited."
He said it without a hint of remorse.
I felt like someone had just punched me in the gut. The man who was supposed to love, honor, and cherish me for all his days decided he didn't want me around when he went on vacation? What the heck?
I know what you're thinking — they must have been married for less than four years if she never went with him before! Nope. We'd known each other since we were teens and got married about two years after we started dating. In fact, this would have been our first time being apart from each other since our wedding night. And yet here he was telling me not to come on vacation with him?
How could he say something so hurtful, especially after everything we'd been through together?
I would have been in a better mood if he'd just listened to me and asked me to come. Maybe it was silly to ask him to role-play the happily married couple. We both knew nothing could be further from the truth.
He had this ability to make me feel worthless and invisible. It was as if I didn't exist when he came home from work, even after all the time we spent together when we were first dating. He would just go on with his life, barely acknowledging that I existed in any way at all. After a while, it felt like there was nothing left of our relationship.
I don't know how long ago that feeling started, but by then my anxiety had become overwhelming, sometimes so bad that I couldn't leave my house or talk to anyone else without having a panic attack, which only made him more aggravated with me.
I couldn't win.
That's what a bad marriage does to you: you get used to being disappointed.
It was a little too late when I realized what had happened. He had withdrawn from me, and we were living in the same house, sleeping in the same bed together every night, but he didn't care about me anymore.
He just wanted to be able to pretend that everything was all right; that somehow there would magically appear some other woman who could make him happy for the rest of his life… somebody else who wouldn't have any expectations or demands on him beyond what it took for her to feel loved.
That's how they get you: by making you think it is your fault because you're not enough.
The next day my husband left without saying goodbye.
I felt hurt and angry, but I'd be lying if I said I didn't appreciate the peace and quiet after he left for the airport. When I said I didn't want to go to Florida with him, it was the truth.
I wanted to be left alone.
I knew it wasn't a good idea for me to go on a vacation with him, but it was hard because we used to have so much fun together before he started drinking too much and forgetting the importance of love and respect. That's why I wanted the invitation. It was an invitation I promised to decline, and an invitation that I did not get.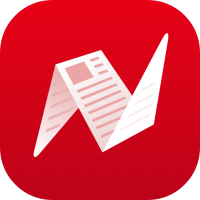 This is original content from NewsBreak's Creator Program. Join today to publish and share your own content.