No matter how you answered the question, or how you interpreted it, you're not wrong.
Where is your favorite place to be kissed? The answer may depend on what you're wearing, who's doing the kissing, and how long you've been together.
I asked a handful of friends and acquaintances to share their favorite places to be kissed. My intention was to spark an interesting conversation about love and relationships, but what happened was a cacophony of interpretations of the question that were all valid in their own way.
Your favorite place to be kissed might not be a place at all. It might be a certain time of day, or an activity, or even an emotion such as love.
The answers ranged from the sublime to the ridiculous, with some people naming places that weren't physical locations at all — like "when I'm falling in love with someone," or "when I'm in love with someone."
Many of the answers were in the form of a specific geographical location, but there were also plenty of responses like "anywhere I'm with you." The most popular places included the mouth, cheeks, neck, and shoulders. Body parts were way ahead of geographical locations in popularity, by far.
I think that there are a few universal truths that we can all observe about the world as it relates to love and romance, such as the best place to be kissed being on the side of your neck, or beneath the Eiffel Tower, and kissing in the rain, or kissing in the snow; that wherever you are kissed, whether it's on your neck or in a bathroom, you're completely and totally present in that moment and in that moment only.
Do you like soft or hard kisses? Do you like being kissed in the sunshine or by the moonlight? Is there a little more romance in you than you let on?
Perhaps one of your favorite places to be kissed is in front of a room of people or all alone in a quiet place. Maybe you like to be kissed because it feels good or because you love to kiss. Maybe your favorite place happens to be your home or a cozy cabin in the mountains. Wherever that place is, I'm guessing there is more than one type of kiss that happens there.
The first time I ever had my neck kissed was by a guy who told me his favorite place to be kissed was on the side of his neck. So he wanted to pass it on to me.
I remember feeling this crazy rush of excitement when I felt his tongue on my skin. It made the hairs on my neck stand up. I've never forgotten it.
In fact, ever since then, there have been other favorite places for kissing. The underside of my jaw, for example, or my earlobe. But on the side of the neck? That's still my favorite place to be kissed. Not only is there something about the lips-on-skin contact that makes it so intimate, but there's also the fact that the spot is so close to your ear.
It surprised me when a friend confessed someone had never kissed her there before, after I told her about my experience. Her choice for the best place to be kissed was under the Eiffel Tower.
Few things are as stimulating as the feeling of hot breath on your ear and the side of your neck, except maybe being kissed under the Eiffel Tower. I have to admit it. That sounds pretty amazing.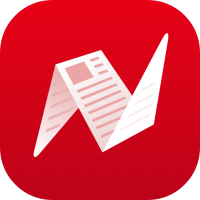 This is original content from NewsBreak's Creator Program. Join today to publish and share your own content.