They were literally sound asleep when I walked into his bedroom.
I caught my boyfriend sleeping with another woman. Literally.
We started dating the summer after I graduated from high school. Although he wasn't my first boyfriend, he was my first in other ways. He was the first man who ever hit me; he was the first man who ever bit me hard enough to leave a mark. There were other firsts, but they weren't nearly as important.
My boyfriend lived a block away from the house where I lived with my parents. It was an old Victorian home the city would condemn less than one month after he and his dozen roommates abandoned it.
Every morning that summer I would traipse the two-minute walk from my bedroom to his, let myself into his house, walk upstairs to the third floor, let myself into his apartment, and then make the climb up the final set of stairs to the attic crawlspace that served as his bedroom.
I'd wake him up. He would get dressed. And then we would set out on that day's adventures.
This day was different. On this hot summer day, I threw open the door to his bedroom to find two lumps beneath the blankets instead of one. I blinked and then stared. That had never happened before.
I wish I could remember the following sequence of events, but I don't. Not exactly. I do remember watching him throw back the covers and climb over her to get to me.
We spoke in the hallway. I suppose he didn't want to wake her. That was fine by me. Confrontation wasn't my style. I wasn't about to question this woman about how she ended up under my boyfriend's blankets. It wasn't her job to be faithful to me. I'd venture a guess that she didn't even know I existed.
My boyfriend denied that anything had happened between them. "Don't worry," he said. "We're just friends." Besides, he wasn't even her type. Then he presented this as evidence that they hadn't had an affair: "We both have clothes on," he said. "If we had done anything, we would have been unclothed when you got here."
I was dubious. Didn't people get dressed just as easily as they got undressed? Just because her undergarments weren't hanging from the light fixture when I arrived the following morning doesn't necessarily mean she was wearing them the entire time she lay entangled in my boyfriend's unwashed sheets the night before.
In the end, I let it go. I never forgot about it, but I never mentioned it again — well, not to him. The situation definitely served as conversation fodder for me and my friends, who were all of the same opinion. Walking in on your boyfriend asleep beneath the covers with another woman is always a bad sign.
While I know that a man and a woman are perfectly capable of sleeping in the same bed without having relations, finding your boyfriend asleep with another woman is hardly ideal.
When you and your significant other decide to start a relationship, one of the biggest decisions you will make is which type of relationship you will have. Will you be monogamous or polyamorous? Whatever the case may be, one thing is certain, you need to come to an agreement or at least an understanding about what type of behavior is acceptable to both of you. I failed to initiate that conversation during my summer romance, and look what happened to me.
By the end of the summer, our relationship was over. My boyfriend called me one night to advise me he was going on a road trip with his ex, whether or not I liked it. "Don't worry," he said. "We're just friends."
I never saw him again.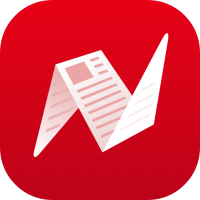 This is original content from NewsBreak's Creator Program. Join today to publish and share your own content.