Then he told me to hire an attorney.
My vet told me that I caused my dog's death.
I didn't kill him directly, of course, but I chose to use a chemical-laden product on him that may have led to his demise. At least, that's what my vet said, and I've never been able to disprove it.
Harley was a good dog. He was a chow mix with the same reddish-orange hair and black tongue that are the hallmarks of the breed. As a puppy, he spent much of his time curled up on my lap or lying on my feet.
When Harley reached adulthood and a weight of more than a hundred pounds, he still thought he was the same fluffy puppy I used to carry up and down three flights of stairs in my laundry basket.
I didn't have the heart to tell him he wasn't a lapdog. Instead, I just accommodated him the best I could. It didn't matter if I got a face full of dog hair or a cramp in my leg. If Harley wanted to sprawl all hundred-plus pounds of plus-size puppy-dog across my lap, then I let him.
We moved to the country from the city. The fleas and ticks found my dog and decided to hitch a ride. As a dutiful and loving dog owner, I bought him an over-the-counter flea collar. I selected the best flea collar money could buy. It was the most expensive one on the market, and it worked, too.
When I found a lump in Harley's neck one day, I was confused. I gently dug my fingers into his thick coat and felt the other side.
His lymph nodes were swollen.
I immediately called the vet. Harley and I traveled the short distance in my pickup truck. He sat in the passenger seat and looked at me with sad eyes.
The vet said it was cancer.
Harley didn't have long to live. The vet prescribed medication. The vet recommended a supplement made with shark cartilage. Harley took all his pills ensconced within balls of cheese. He rallied until he didn't.
We made another trip to the vet. There were more pills and a startling diagnosis. The vet said I had poisoned my dog with the flea collar I'd placed around his neck. The vet said I gave him cancer. The vet said I should hire an attorney and sue the company that made the flea collar. He said that's what he would do if Harley was his dog.
Harley died in my father's arms. I was away at work when it happened. At least he died in a warm safe place surrounded by the loving arms of someone who loved him just as much as I did.
In the end, I decided not to hire an attorney to take legal action against the company that made the flea collar. I didn't feel the vet had provided me with anything in the way of proof or evidence that I could use in the case. And I don't know whether the vet could have been called to testify to that effect.
So I just dropped it. I dropped the whole thing except for the feelings of shame, guilt, and regret, knowing that my actions killed my dog.
Despite my best efforts to provide my beloved pet with tender loving care, I chose a flea and tick remedy that may have caused his untimely passing.
We have never gotten another pet, and I don't anticipate that will change, which is a shame. I have so much love left to give. Harley didn't live long enough to use it all.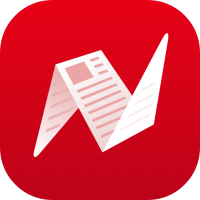 This is original content from NewsBreak's Creator Program. Join today to publish and share your own content.