We were newlyweds.
Years ago, when I was still an unfortunate newlywed, I scrimped and saved my hard-earned dollars to help my husband purchase a Harley-Davidson motorcycle. One of the many kind ways he repaid me for my financial sacrifice was by going to Sturgis without me.
I'll never forget watching him pack his bags.
"You're going to Sturgis?" I asked in disbelief.
He briefly nodded his head, but otherwise didn't acknowledge my existence.
I'm sure it wouldn't have been as much fun for him if he had taken me with him. Nonetheless, I would have appreciated a discussion about his trip before he started packing his bags.
To this day, I don't know what happened in Sturgis. Wild partying, obviously, but what else? I have no idea.
I don't even know where he slept. Did he rent a hotel room? Did he pitch a tent? Was he alone, or did he find the company of kindred spirits at the motorcycle rally? If I didn't ask him then, I can't ask him now. He passed away more than a decade ago in a motorcycle accident.
When my husband went to the Sturgis Motorcycle Rally without me, I really needed to channel my inner strength, the strength that kept our ancestors going through tough times like winter, starvation, and musk ox attacks.
I think his expectations and mine were pretty simple, that there would be booze, bikes, babes, fights, and fun. At least one of those things was strictly verboten for a married man, not that his marital status ever kept him from doing the things he wanted to do.
When my husband first told me he was going to the Sturgis Motorcycle Rally without me, I was furious. I felt angry and hurt that he wanted to spend a week apart.
My husband had always been into motorcycles, but I never really understood why they were so important to him. Sturgis wasn't just a rally to my husband; it was a way of life. It was the closest thing he ever had to family and friends.
I did not know what Sturgis was at first, but he told me it was going to be the best week of his life. Sturgis is a motorcycle rally held every year that has become known as the biggest motorcycle party in the world. It's also known as the largest one-week party on the planet. How could I compete with that?
I had never been to a motorcycle rally, but I thought they were like festivals of partying and debauchery. I knew this was going to be one big party for guys who loved motorcycles. And despite my husband promising that he would behave himself, I just had a bad feeling about him being there without me.
My husband returned from the Sturgis Motorcycle Rally in South Dakota in one piece with no stories or souvenirs. He simply arrived home while I was at work, unpacked his bags, dumped his dirty laundry in a pile on the bathroom floor two feet from the laundry hamper, and went about his business.
I didn't ask any questions. It was better that way.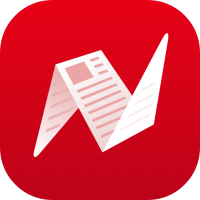 This is original content from NewsBreak's Creator Program. Join today to publish and share your own content.