My mother and I are still trying to figure out how you got there.
It was the summer before I started kindergarten when a little boy appeared in the basement of the house where I lived with my parents. I didn't know him because I was only four years old, and I didn't know anyone.
No one had invited him. Yet there he was, sitting in my chair, playing video games as comfortably as if he belonged there.
Turns out his name was Johnny. He lived four houses away from us, and he was the same age as me. Four.
At four years old, I didn't go anywhere without my parents' accompaniment. My mother and father were "helicopter parents" before helicopter parenting was a thing. Apparently, that was not the case with Johnny.
Johnny lived down the street, and like me, he was about to start kindergarten in the fall. We weren't friends. We weren't acquaintances. We didn't even speak on that strange summer day when he showed up quite by surprise within the walls of my family home.
This was back in the days of the latchkey kid, and I suppose that's what Johnny was. His parents were off at work or places unknown, and little Johnny was left to entertain himself until they returned.
If you didn't live through this era, then you might not understand why the police weren't called by either Johnny's parents or my own. Johnny's parents probably had no idea he was missing; they definitely didn't know he was in our basement.
My father was at work when Johnny showed up. My mother was annoyed by Johnny's sudden presence, but she wasn't about to call the cops on him. Back then, it was no big deal to see small children roving in packs up and down the street. They played in the park. They frolicked in the spray of open fire hydrants. There was never a parent in sight. It was the old normal.
In order for this little boy to show up in our basement, he would have had to exit his house, pass through the gate, walk uphill to our house perhaps half a block away, open the latch on our gate, continue up the driveway to the bulkhead at the back of the house at the farthest point from the street, open two sets of doors, and climb down a set of steep cement steps until he entered our laundry room. Alone.
From there, it was quick work to find our basement recreational room and the video game console therein. Without asking or consulting anyone, he sat in a chair and played video games until he was ready to go home. Then he made the trip back to his own house, and I didn't see him again until the first day of kindergarten two months later.
Just a few days ago, my mother and I were talking about the day we found a little boy in our basement, quietly playing video games as if he'd been an invited guest. We still don't know how he arrived in our basement. It will remain forever a mystery.
"He died, you know," my mother said. "I saw his obituary online."
"Oh," I replied. "I didn't know that."
He was forty-two years old when he died.
To Johnny, the little boy who wandered into our basement on a hot summer day long ago, may you rest in peace. I hope there are video games in heaven.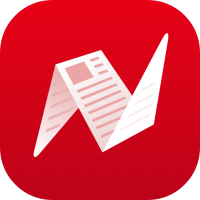 This is original content from NewsBreak's Creator Program. Join today to publish and share your own content.