Her hands and feet were made for working and walking, not to be pampered or coddled.
Writing about ugly feet was my mother's idea. So it's only fitting that I should start with my mother's feet. My mother has ugly feet. She has rough spots, and tough spots, calluses, and wretched thick toenails that no amount of sanding and filing will abate. I know because I've tried.
My mother has always been the hardest working person I've ever met. She raised two children and ran the household largely without the help of my father, who was never home.
Everything inside the house was my mother's responsibility from cooking, cleaning, and doing laundry for a family of four to hanging wallpaper and changing lightbulbs. Now nearly eighty years old, she has barely slowed down.
My mother wore wooden flip-flops year-round when I was growing up. She even wore them in the snow. Eventually, she transitioned into wearing Crocs and running shoes instead, but her feet never lost the thick skin around her heels and the balls of her feet from rubbing against those wooden shoes.
Her hands and feet are strangers to manicures and pedicures. She has always been too busy and too frugal to bother with such things. Her hands and feet were made for working and walking, not to be pampered or coddled.
My mother is also the most beautiful woman I know.
My mother and I were watching television together last night. It was a reality show about people with unusual problems with their feet. One of the women in last night's episode was a ballet dancer. As a result of decades of smashing her feet into pale pink pointe shoes, her toes had become grotesquely deformed.
Each foot had formed a bunion. Each big toe had elongated and folded in toward the other toes so that it lay diagonally atop them instead of alongside them. The woman could no longer dance. Stuffing her feet into pointe shoes with their hard-earned deformities was too painful for her.
Dance? She could barely walk.
Thanks to a dedicated team of doctors and surgeons, she was able to walk and dance again without pain. She demonstrated triumphantly on camera as my mother watched intently.
"Ballet dancers are so beautiful," my mother said. "I never knew they had such ugly feet."
As for me, I'd learned about the ugly beauty of a ballet dancer's feet at a young age. I read about it in a book.
My mother worked as a librarian when I was in elementary school. The library was located conveniently less than a block away from my school, and her boss allowed her to leave the circulation desk every day at 2:15 p.m. to fetch me and bring me back to the library.
While I waited for my mother's shift to end, I sat at one of the round tables in the corner and read books I picked from the floor-to-ceiling shelves that surrounded me. One of those books was about a girl with ugly feet.
I can't remember the name of the book or the author, but I do remember the plot. It was about two sisters. The younger sister was jealous of her older sister's beauty and grace. Her older sister was a ballet dancer who wore pointe shoes with pretty pink ribbons and danced on her toes.
To the younger sister, it seemed magical. She was jealous.
One night while her older sister was asleep, she carefully pulled back the sheets and blankets covering her feet in order to get a closer look at the source of the magic. To her shock and horror, her sister's feet were bleeding and bandaged, bruised, and battered. In addition to the blood, bruises, and Band-Aids, half her toes were missing their toenails.
She never felt jealous of her older sister again.
I wrote that my mother's feet are unfamiliar with pedicures, but that's not entirely true. More than a decade ago, we visited a local spa for our very first pedicures.
The aesthetician scowled when she saw my mother's feet. "This one," she said, "is very different from the other one. Very strange." She frowned harder as if she could frown the dissimilarity away.
My mother's feet are as beautiful as they are ugly. One foot is more callused than the other. It is more gnarled. The toenails are thicker and harder to file.
As my mother once told me while pulling my frizzy hair into the tightest ponytail she could muster, "You have to suffer to be beautiful." She has suffered, and she is beautiful. So I guess she was right after all.
Sometimes suffering equals beauty.
I love my mother's feet. They are as beautiful as she is.
My feet are ugly, too. I don't think I've earned them; I certainly haven't suffered for my corns and calluses unless you count the years I wore stiletto-heeled shoes and steel-toed boots that were a half-size too small.
I've simply been too lazy to do anything about the appearance of my feet, especially now during a pandemic when going to the spa for a pedicure seems self-indulgent, unnecessary, and dangerous.
Beautiful feet aren't a top priority for me right now. Truth be told, that's never been a top priority for me. If I'm going to the spa, I'd prefer a massage.
Even now, a year since my last massage, I'd love to have the stress and kinks worked out of my neck and back by a professional. I'm waiting for the pandemic to end first. I'm not taking any chances for a spa day.
When I was in elementary school, my mother often tugged my hair back into a tight ponytail. She fastened my hair with a rubber band that pulled so hard it hurt. Whenever I winced, she would say the same thing: "You have to suffer to be beautiful."
I don't know why she said it; I wasn't beautiful. Neither are a ballet dancer's feet. Or are they? That largely depends upon your definition of beauty.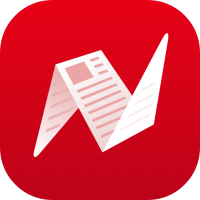 This is original content from NewsBreak's Creator Program. Join today to publish and share your own content.