But he chose me because 'things could never work out with a girl like that'
When I was a high school senior, I dated a boy who used to be a varsity football player. He was over six feet tall, and muscular, with ice-blue eyes and blond hair.
It was my first serious relationship, and I thought we were going to get married and live out our happy-ever-after in a house with a white picket fence. Maybe even a few kids in the front yard. It was the only time in my life that I even considered having children someday. I felt like it was just part of the package.
And I was happy.
Then one day, we got into an argument, and that's when I found out how he really felt about me. Or, more specifically, I found out how he really felt about my cousin.
He started by running one hand over my arm.
I didn't realize it at the time, but my arms were especially hairy for a teenage girl. What can I say? I am Mediterranean. Sometimes we have coarse dark hair in places where we wish we didn't have coarse dark hair.
"Do you want to know what I've always hated about you since the day we met?" he whispered into my ear.
I didn't answer; I was still weighing the question.
"This," he said, holding my arm aloft so the dar hair caught the light. "Your arms are way too hairy for a girl."
I have to be honest; I can't remember what I said. Maybe I didn't say anything at all.
But he wasn't finished.
"Besides, your cousin is way prettier than you are. I would have asked her out instead, but things could never work out with a girl like that."
"What do you mean?" I asked. "A girl like that?"
"You know," he said. "Pretty."
"But don't you like me?" I asked. I should have known better. But in my defense, he was playing the game with words.
"Of course," he said. "You're beautiful."
"Then why'd you say she was prettier than me?" I asked.
He sighed deeply and turned away from me to mop his brow.
"Because," he said, "She is."
He really said that. To my face.
My cousin's hair was auburn, and she had almond-shaped hazel eyes that glowed like a cat's, with long eyelashes, and a porcelain complexion. She really was quite pretty, and I could never figure out why she was always single while I always had a boyfriend.
Now I knew the secret.
She was too pretty.
I wasn't thrilled. I was trying to have my first serious adult relationship with a young man whom I'd thought chose me for me.
Instead, he chose me because I was the inferior choice, and that made him somehow feel better about our chances.
I had been dating him for a long time, but he never ever made me feel that way until that night.
And now, I didn't know what to do.
I was still dating him and intended to do that for a while longer, but I felt nauseated thinking about it. I didn't want to talk about it with my family, who were not aware of my boyfriend's preference for my cousin. I certainly didn't want to talk about it with my cousin. She was my best friend.
I didn't want to talk about it with the boy I was dating. My relationship with him was my first adult romance, and I didn't want to destroy it now.
But I couldn't stay quiet. I felt like I was being poisoned.
So one day, I sat my boyfriend down and asked him about it.
"I just thought if I said something about it to you," I said, "You would see what a horrible choice you made by telling me that."
He shook his head. "It doesn't change how much I like you," he said.
That's when we broke up. We didn't speak for months after that until we ran into each other on the street one day and started talking again without saying what had happened between us.
Less than a year later, he and his new girlfriend, no relation, were parents to a baby boy. They got married not long thereafter, and she got the house, the white picket fence, and the family I thought would be mine.
I saw her picture on Facebook one day. She was definitely not prettier than my cousin.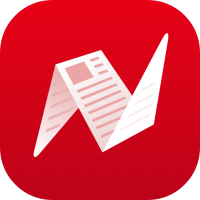 This is original content from NewsBreak's Creator Program. Join today to publish and share your own content.