I wouldn't recommend it, but it's one way to find a date: Or is it?
A stranger once handed me a note and asked me out on a date. The note was charming in its hopeful innocence; there is no other way to describe it. I thought about calling the number. I truly did, but I didn't do it.
I didn't want to go out on a date; I just wanted to ask a few questions.
It was the heat of the summer, and I was switching from one bus to another in the heart of the city. As I stood on the plaza awaiting bus numero dos to arrive, a man approached.
Oh no, I thought to myself. He's coming this way.
He reached the place where I was standing and looked directly into my eyes. "What time is the bus supposed to get here?" he asked.
"Um," I said. It was the only sound I made before he pressed a folded sheet of paper into my hands and disappeared into the crowd of people waiting for the bus.
That was strange, I thought. I looked down at the folded paper in my hand and figured there wasn't any harm in taking a closer look.
I unfolded the paper. It was a single letter-size sheet of white paper that had clearly been photocopied. That was how I ended up spending the next five minutes staring at a piece of paper that read:
Hello. If I have given you this note, it's because I found you attractive. I may have stopped you and asked you a question like, "What time is the bus coming?" in order to distract you and give you this note. If you're interested, you can call me at 1–401-XXX-XXXX.
I wasn't interested, and I didn't call the phone number on the note. What I did do was wonder how many other women had received a copy of the same letter. I bet it was a lot; I bet none of them called the number on the paper.
At the very least, I should have called him to ask what gave him the idea of passing out generic love notes at bus stops or whether any women had actually phoned him for a date.
I guess it happens to everyone. A friend of mine is always getting propositioned at the bus stop. Every single day, some guy will come up and ask her out, just like that.
Thus far, none of them has passed her a rumpled and photocopied note folded into a tiny sweatstained square, but I hope someone will. Then I'll have proof that it wasn't written just for me, but I don't know how I would feel about that.
Some women look down on online dating. They say it's desperation, and they can't believe all the men that have so little confidence that they have to turn to a website to find a date.
I wonder if there are any women who would prefer my bus stop stranger's attempt at getting a date instead. Somehow, I doubt it.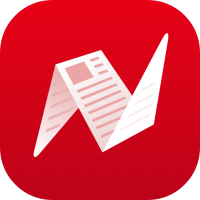 This is original content from NewsBreak's Creator Program. Join today to publish and share your own content.