Critter alert: there's an alligator on the loose in the State of Massachusetts
It must have been quite a shocking sight when a local man came upon an alligator in a West Springfield, Massachusetts river. So he did what anyone would do under those circumstances. He posted about it on Facebook.
"Walking over the new aguan [sic] bridge see this alligator or crock a dial [sic]"
On August 12, 2021, a Massachusetts man named Joseph Matteson posted something shocking on his Facebook page. "Walking over the new aguan [sic] bridge see this alligator or crock a dial [sic]," he wrote.
He's likely referring to the recently completed Morgan Sullivan Bridge that connects Agawam with West Springfield. The bridge was completed a year early in June of this year. It wasn't expected to be completed until some time in 2022.
A Facebook user was quick to respond to the man's claims on Facebook, writing in a comment, "This is no joke it's real I happen to be close by and saw it with my own eyes West Springfield PD confirms."
A quick check of West Springfield's Animal Control Facebook page reveals a whole lot of lost-and-found dogs, but not a single word about the alligator. Likewise with the West Springfield, Massachusetts Facebook page--not a single mention of the gator.
The alligator was probably a pet that someone discarded when it grew too large. Some animals were not meant to be pets, and no animal should be released into the local population just because the owners realize they've made a mistake.
If you ever find yourself in possession of an exotic animal that needs to be rehomed, do everyone a favor, and contact animal control. It's the safest way to handle the situation, not only for the local human population, but also for the local animal population, the environment, and the animal itself.
Disposing of an animal on the side of the road, or in a river, like it's a piece of trash is completely unacceptable whether we are talking about puppies or alligators.
It's surprising that the alligator spotted in a West Springfield, Massachusetts river isn't getting more attention. After all, it isn't something you see every day. Furthermore, you wouldn't want to.
There is no word on whether authorities plan to capture and relocate the small alligator.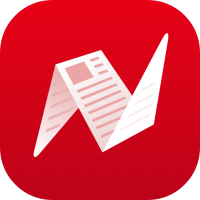 This is original content from NewsBreak's Creator Program. Join today to publish and share your own content.