Tony's Seafood in Seekonk, Massachusetts, serves up all the seafood locals expect, plus one they might not expect--mako shark!
Tony's Seafood is located at 1365 Fall River Ave, Seekonk, Massachusettes 02771. This local fish market situated on busy Route 6 is closed on Sundays. They are open Monday through Friday from 9 a.m. to 6 p.m. and Saturday from 9 a.m. to 5 p.m.
Although the interior of Tony's Seafood is rather small, this Seekonk icon makes good use of every available square foot. They have an especially impressive array of spirits ranging from wine to beer. If you're looking for seasonings or tartar sauce for your seafood, they've got those, too. Lemons? Limes? They've got you covered.
On a recent visit to Tony's Seafood, their weekly specials included shark among other seafood specials. It's a busy morning at Tony's Seafood in Seekonk. The fish is fresh, the prices are low, and the cash registers are ringing.
The market is more charming than one might expect a fish store to be. Someone has even drawn a Jaws movie-style shark on the whiteboard advertising their weekly specials.
If you're feeling adventurous, eating mako shark is one way to expand your palate and please your tastebuds.
Ever found yourself in the supermarket staring at the fish counter wondering what the heck a mako shark tastes like? Ever wondered how people know how their food tastes? Where do they get their information about it? How can we make sense of all the different taste sensations out there in the world?
This is why you can eat mako shark, but more importantly, this is what mako shark tastes like. How do I know what mako shark tastes like? Let's just say my family's business in the fishing industry gave me the opportunity to try it in a variety of ways. I've sliced it raw and dried it with chili pepper for preservation, marinated and baked it raw, fried it with flour and spices, and steamed it
Of course, if you aren't up to eating mako shark, there are plenty of seafood staples such as swordfish cubes and sea scallops. Looking for live lobsters? Look no further because you can get them right there at Tony's Seafood.
Check out that vegan alternative to mayonnaise on the countertop. It's truly a sign of the times and an indication that Tony's Seafood is doing its best to provide something for everyone.
Follow me to see more articles like this.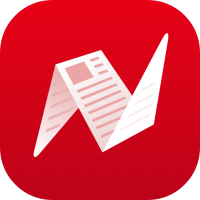 ...
This is original content from NewsBreak's Creator Program. Join today to publish and share your own content.