Reservations are welcome but not required
Monster Mini Golf is located at 140 Taunton Avenue Rear of Building, Seekonk, Massachusetts 02771. Walk-in mini golfers are welcome, but people can also make reservations by visiting their official website.
Now that mask mandates and social distancing rules have been relaxed for fully vaccinated residents of Seekonk, Massachusetts, and most of the country, people are beginning to return to the fun leisure activities that were mostly taken away from them for the last year and a half.
One activity that many people enjoyed pre-pandemic was mini golf. The Town of Seekonk just happens to have, not one, but two mini-golf locations. The first is an outdoor space called Fantasyland. The second is an indoor spot, Monster Mini Golf.
As you can see from the photos, Monster Mini Golf is a dimly lit indoor venue that makes use of black light to cast an eerie glow on its walls and props, like this creepy bride and groom standing on a balcony overlooking the action.
There's a tribute to the Stephen King novel and subsequent movie Cujo painted on one of the walls of Monster Mini Golf in Seekonk. But Cujo looks a little different than you might have remembered.
And there's a different take on the three monkeys of See No Evil -- Hear No Evil -- Speak No Evil fame. These three little monkeys appear to be pure evil. Just look at those sharp teeth.
At least mini golf is more fun than a barrel of [evil] monkeys.
Have you ever played mini-golf? If you have yet to play, it is time to check it out.
Here's why people love to play mini-golf. It's an enjoyable way to spend time with friends and family. Everything from the greens to the swirly windmills makes the game memorable and fun for people of all ages.
Go to a mini-golf course and you will see countless numbers of people playing the sport. There will be kids, teens, and adults competing for who gets to keep their ball on the golf course for the longest time. Mini golf is a fun sport that people have enjoyed over the years.
​People love to walk around with a tiny little club and whack little balls into slightly larger holes. It's a fun game, you can play it at any age, it's a mild form of exercise that still beats sitting on the couch.
Monster Mini Golf is located just behind the local Seekonk, Massachusetts Price Rite, which stands on the site of an old warehouse-style grocery store where I worked my first part-time job after school and on weekends. Driving into the old parking lot, which has been paved multiple times since then, always feels a bit surreal.
In addition to Price Rite and Monster Mini Golf, the parking lot shares space with the Seekonk branch of the United States Post Office, a pre-school. Dunkin' [Donuts], and several vacant spaces that once housed Ann & Hope Curtain Outlet and Planet Fitness.
While Planet Fitness has moved down the street to the adjacent City of East Providence, Rhode Island and now occupies a larger space, Ann & Hope was a victim of the global COVID-19 pandemic. Already struggling after decades in business, it has finally shut down for good.
Summer Hours Starting 6/21:
Monday through Friday 12 p.m. – 9 p.m.
Saturday 12 p.m. – 10 p.m.
Sunday 12 p.m. – 8 p.m.
Regular Hours:
Monday – Thursday – 2 p.m. – 9 p.m.
Friday – 2 p.m. – 10 p.m.
Saturday – 12 p.m. – 10 p.m.
Sunday – 12 p.m. – 8 p.m.
Follow me to see more articles like this.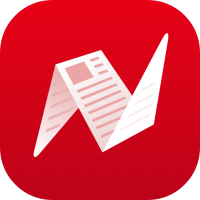 ...