The field where this gazebo now stands was once used for crops--and as a training ground for the local militia.
This is how I envision a gazebo in the middle of a field. It is off on its own, so people have to leave the main path to get to it. There's no special lighting, and it might be too hot or too cold like any other part of the park. By itself, it's nothing very special. But once you get inside you can stay there for hours, just sitting and contemplating all sorts of thoughts. You can think things through because your mind isn't constantly being interrupted by traffic or passersby.
The gazebo on Redway Plain, Pond Street, Town of Rehoboth, Massachusetts varies just a little bit from my idea of an ideal gazebo. It isn't off the path at all. In fact, it's at the end of a charming red brick path that leads directly from the adjacent parking lot to the gazebo itself. Other than that one small detail, it is exactly the gazebo I've always dreamed about.
Situated at the corner of lazy Pond Street and busy Winthrop Street, the field is off a busy main street, but there isn't much noise outside the gazebo because it's situated just far enough into the field that you can almost ignore the passing cars.
A gazebo in a field is nice because it's quiet. Inside the gazebo, you can almost hear the grass growing, and you can definitely hear the birds chirping. The gazebo itself is quite beautiful; it was designed to be enjoyed as much as a piece of art as a shelter from the sun or rain.
The field where this gazebo now stands was once used for crops--and as a training ground for the local militia. Now, it is a pleasant place to talk and relax if you want to be away from crowds. Chances are, no matter the time of day, you will have the gazebo all to yourself when there aren't any planned events taking place.
From the Trails and Walks of Rhode Island website:
Once used for militia training and also used to grow crops, this fairly large field off of Route 44 is today home to the Rehoboth Veterans Memorial and an occasional town event such as a carnival. Its name, Redway Plain, is derived from the early settler James Redway. For most of the year the field is left to grow and a walking path is mowed around its perimeter. Walking and horseback riding is welcome here along the perimeter. The recent addition of the Veterans Memorial pays homage to all the residents of Rehoboth who have served in all the American Wars from 1620 to current day.
#HiddenGems
Follow me to see more articles like this.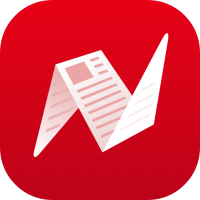 ...