After COVID-19 prompted cancellations of two Boston Calling music festivals in a row, the event is scheduled to return with two big acts.
Boston Calling Music Festival has announced its first two acts for the 2022 event. Foo Fighters and Rage Against the Machine have been secured for Memorial Day weekend just about a year from now, with many more acts still to be announced.
The event will be held May 27, 28, and 29, 2022 at the Harvard Athletic Complex.
Music is one of the most powerful cultural forces in human life. It's great to see that music festival culture is spreading across the country again following the worst days of the COVID-19 pandemic. Festivals are more than just live shows. They offer opportunities for people to come together and share a unique experience, You're not just a spectator watching a band play, but a participant in an experience that you help create. These shows draw huge crowds because the audiences get to decide what happens onstage, and what it means to them.
I have never been a musician, but I have attended a music festival. In 2018, I attended Boston Calling Music Festival especially to see the band Manchester Orchestra. Although they weren't a headlining act, they were well worth the price of admission.
I believe that music festivals are an important part of our community. They allow people to develop their musical abilities by exposing them to the musicianship of more advanced peers. They also help build a community by bringing people together who share common interests and values. This develops our society's cultural vitality and enriches the lives of all its members.
There's no doubt that music festivals are a big deal. You can tell they're important because young people today spend long hours and huge sums of money in an effort to attend them. The average weekend warrior would rather sleep on concrete than submit to the grim options offered by lodging near the festival site. I think this means we already understand that music festivals are important.
Music is important. Music is important because it connects us to each other and to emotions. Music festivals are important for the same reasons.
Music festivals are vital for today's musicians. They enable musicians to get valuable exposure and experience before they can go out on their own. Good music needs to be heard, and in order for new artists to make it big, they need all the exposure they can get. Festivals help everyone out with this: the audience gets to appreciate better music, the musicians get publicity and further gigs, and the organizers make money.
Music festivals have created new ways for us to emerge back into society after our long absence due to the COVID-19 pandemic. They allow for an outlet to explore new frontiers and to do things that are usually forbidden by society. They help to build community among people of all ages by increasing their communication and involvement with each other.
Follow me to see more articles like this.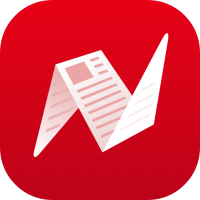 ...