Legend has it if you drink from this fountain, you will never leave Providence again.
The first and last time I drank from the "magical' water fountain located outside the Providence Athenaeum at 251 Benefit St., Providence, Rhode Island, I was seventeen years old.
According to legend, if you drink from that fountain, you will never leave the city. Alternatively, drinking from the fountain means you will always return to Providence.
The following year, I left the city. Within two years, I would move back into the third floor of my childhood home. That's when I began to wonder whether the legend was real.
Since then, I've moved out of state for good, or so I choose to believe.
When I visited the water fountain on October 11, 2017, the water had stopped flowing. I was safe from its spell. The photos I took on that day prove the fountain had finally run dry.
However, the water fountain wouldn't remain dry much longer. In 2018, public donations allowed the plumbing to be replaced and the water fountain to be restored to its former gurgling glory.
I haven't been back to check it out, but I hear it's ... mesmerizing.
While I consider myself living proof that one can indeed leave the City of Providence after drinking from its most famous fountain, I can't promise that I won't return to visit. It would be good to see the old fountain running again after so long.
The Only in Your State website tells the whole story:
The Providence Atheneaum was dedicated in 1838. The Greek Revival style architecture formed local granite into a stunning building resembling a Greek Temple. It is an independent, member-supported library open to the public.
The Gothic granite fountain in front of the library was added in 1873. Fed by the nearby Pawtuxet River, the fountain was intended to encourage people to drink more water and less beer.
The historic drinking fountain is engraved with the words, "Come here everyone that thirsteth." The inscription and the sound of gurgling water tempt those who pass into drinking the water. But if you do, will you be spellbound forever?
Legends dating back to the early 1900s say that anyone who drinks from the fountain will always return to Providence. Other legends spin the tale differently saying that you will never be able to leave.
Follow me to see more articles like this.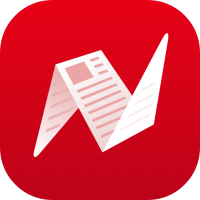 ...