Photo by Kait Herzog on Unsplas
JonBenét Patricia Ramsey was born on August 6, 1990 in Atlanta, Georgia to parents John and Patsy Ramsey. She died on December 25, 1996 in Boulder, Colorado.
On the day JonBenét Ramsey was born, the number one song in the United States was Vision of Love by Mariah Carey. On the day she died, the number one song in the United States was Un-Break My Heart by Toni Braxton.
The San Francisco 49ers won the Super Bowl the year JonBenét was born, beating the Denver Broncos 55–10 under the leadership of rookie head coach George Seifert. Quarterback Joe Montana was named Super Bowl XXIV MVP.
In 1990, the World Series Champion was the Cincinnati Reds.
The Dallas Cowboys won the Super Bowl the year JonBenét died, beating the Pittsburgh Steelers 27–17 under the leadership of head coach Barry Switzer. Cornerback Larry Brown was named Super Bowl XXX MVP.
In 1996, the World Series Champion was the New York Yankees.
On the day JonBenét was born, George H. W. Bush was President of the United States. On the day she died, it was Bill Clinton.
Top headlines of 1990 included General Manuel Noriega's surrender in Panama and the release of Nelson Mandela in South Africa after twenty-seven-years of imprisonment.
The top headlines of 1996 included the arrest of Theodore Kaczynski and the re-election of President Bill Clinton, who defeated former Senate Majority Leader Bob Dole, the Republican nominee, and Ross Perot, the Reform Party nominee to win victory.
The top ten films of 1990 were Ghost, Home Alone, Pretty Woman, Dances With Wolves, Total Recall, Back to the Future Part III, Die Hard 2, Presumed Innocent, Teenage Mutant Ninja Turtles, and Kindergarten Cop.
The top ten films of 1996 were Independence Day, Twister, Mission: Impossible, The Rock, The Hunchback of Notre Dame, 101 Dalmatians, Ransom, The Nutty Professor, Jerry Maguire, and Eraser.
Tom Cruise was named People magazine's "sexiest man alive" for its July 23, 1990 issue. Denzel Washington was named People magazine's "sexiest man alive" for its July 29, 1996, issue.
JonBenét was just six years old when she was killed. If she were alive today, she would be thirty. Her cause of death was determined to be asphyxia by strangulation and craniocerebral trauma. She was buried at St. James Episcopal Cemetery Marietta, Georgia next to her older half-sister Elizabeth Pasch Ramsey. Elizabeth had died in a car accident two years prior to JonBenét's murder; Elizabeth was twenty-two at the time of her death.
John Ramsey had three children from his first marriage to Lucinda Pasch. John and Lucinda married in 1966 and divorced in 1978. John shared two children with his second wife Patsy, including JonBenét and her older brother Burke, who was born in 1987.
JonBenét was John's fifth child and Patsy's second. John and Patsy married in 1980, and they remained married until Patsy's death.
Patricia Ann Paugh, also known as Patsy, was crowned Miss West Virginia in 1977, three years before marrying John Ramsey. She brought her beauty queen past into her daughter's life, transforming the child into a young pageant queen herself.
JonBenét competed and won multiple titles during her short life including America's Royale Miss, Little Miss Charlevoix, Little Miss Colorado, Colorado State All-Star Kids Cover Girl, and National Tiny Miss Beauty.
On the day of JonBenét Ramsey's death, her mother found a two-and-a-half page handwritten ransom note on the stairs before she realized her daughter was missing. Her daughter wasn't in fact missing at all but lying dead in the basement where she would be discovered later during a search by her father, John.
This is the text of that note:
"Mr. Ramsey: Listen Carefully! We are a group of individuals that represent a small foreign faction. We respect your business, but not the country it serves.
At this time, we have your daughter in our possession. She is safe and unharmed and if you want her to see 1997, you must follow our instructions to the letter.
You will withdraw $118,000 from your account. $100,000 will be in $100 bills and the remaining $18,000 in $20 bills. Make sure that you bring an adequate size attache to the bank.
When you get home, you will put the money in a brown paper bag. I will call you between 8 and 10 a.m. tomorrow to instruct you on delivery. The delivery will be exhausting so I advise you to be rested. If we monitor you getting the money early we might call you early to arrange an earlier delivery of the money and hence and earlier pickup of your daughter.
Any deviation of my instructions will result in the immediate execution of your daughter. You will also be denied her remains for a proper burial. The two gentlemen watching over your daughter do not particularly like you so I advise you not to provoke them.
Speaking to anyone about your situation, such as police or F.B.I. will result in your daughter being beheaded. If we catch you talking to a stray dog, she dies. If you alert bank authorities, she dies. If the money is in way marked or tampered with, she dies. You can try to deceive us, but be warned we are familiar with law enforcement countermeasures and tactics.
You stand a 99% chance of killing your daughter if you try to outsmart us. Follow our instructions and you stand a 100% of getting her back. You and your family are under constant scrutiny, as well as the authorities.
Don't try to grow a brain John. You are not the only fat cat around so don't think that killing will be difficult. Don't underestimate us, John. Use that good, Southern common sense of yours. It's up to you now John! Victory! S.B.T.C."
The amount of $118,000 was nearly identical to John's previous year's Christmas bonus, leading him to tell police he believed the author of the ransom note had intimate knowledge of his finances.
An earlier draft of the note was also found at the house along with the pen and pad of paper used to draft the note. According to the F.B.I., the note was unusually long for a ransom note, particularly one that had been written at the scene of the crime.
Speaking of the scene of the crime, as it turned out, the Ramsey's home wasn't the scene of a kidnapping but a murder. The ransom note was a red herring. To this day, no one knows why.
Patsy Ramsey telephoned emergency services (i.e. 911) at 5:52 a.m. to report the ransom note and the disappearance of her daughter. Police arrived within minutes. An examination of the premises revealed nothing out of the ordinary. There were no signs of forced entry. The police failed to find the child's lifeless body lying in the basement behind a door secured only by a wooden peg.
In the meantime, friends, family, and investigators swarmed the home. Some even cleaned the kitchen. Any potential evidence was destroyed as JonBenét's bedroom was the only area of the house deemed off-limits by authorities.
While John Ramsey prepared to pay the ransom, Boulder detective Linda Arndt arrived and waited for further instructions from whoever wrote the ransom note. Further instructions never came.
Detective Arndt asked John Ramsey and family friend Fleet White to inspect the home at 1 p.m. to look for anything "amiss." It was then that they found JonBenét dead in the basement.
The little girl's mouth was covered in duct tape. There was a nylon cord wrapped around her wrists and neck. Pineapple was found in her stomach. A white blanket was draped over her torso.
If there was any evidence at the scene, it was lost or destroyed when JonBenét's father carried her upstairs from the basement where he found her.
Her killer has never been caught.
All told, there were 1,600 persons of interest in the case, starting with John and Patsy Ramsey themselves.
A Colorado grand jury voted in 1999 to indict the parents. The indictment cited "two counts each of child abuse" and said the parents "did unlawfully, knowingly, recklessly and feloniously permit a child to be unreasonably placed in a situation that posed a threat of injury to the child's life or health, which resulted in the death of JonBenét Ramsey, a child under the age of sixteen." In 2002, the statute of limitations on the grand jury's charges expired. Source.
JonBenét Ramsey's brother Burke was officially neither a suspect nor a person of interest, yet he was implicated by both the media and in the court of public opinion. Burke was nine years old at the time of her death. Despite the widespread belief that he may have had something to do with his sister's death, Burke was officially declared "not a suspect" by both the police and the district attorney in 1998.
In 2006, JonBenét's mother Patsy passed away from ovarian cancer at the age of forty-nine. She was buried alongside her daughter, JonBenét, and her stepdaughter Elizabeth. If Patsy were still alive today, she would be sixty-four.
A lawsuit brought against CBS and others for their part in airing the interview that accused Burke of killing JonBenét has been settled. The details of that settlement remain private.
John Ramsey remarried again in 2011. His third wife's name is Jan Rousseaux; John has not fathered any children with Jan. John and his third wife make their home in Michigan. He celebrated his seventy-seventh birthday in December 2020.
Follow me to see more articles like this.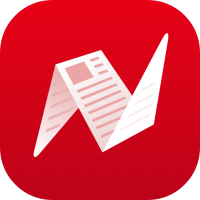 ...