Growing up in South Africa, I completed my schooling and was accepted into university. While at university, a whole new world opened up to me because of my friend Wayne.
"Hey what would you say to travel to the USA for two months during our university holidays?"
"Wow, I have only flown domestically, so I would love to. Isn't it really expensive though?"
"Well, I have some contacts and families we can stay with all over the USA, from Michigan to Oklahoma and Texas. We can travel to San Francisco and LA, New York. Miami, and the Florida Keys, Graceland in Tennessee, we are going at the end of the year, so save up."
"How are we going to get to all those places in the USA, that country is huge? I'm not into driving all over the country, we will spend more time driving than actually stopping to take in the sights."
"Delta Airlines has free flights for 60 days. Once we pay for the traveler package, you just go on standby, and if there are any seats left you can fly wherever, within the USA. We just need to save spending money, accommodation and meals and for flights to and from the USA."
We were on one of the longest flights. Johannesburg to New York (over 17 hours).
We arrived at JFK airport on Thanksgiving weekend, Friday evening. What a shock. On exiting the plane I thought I was living in a canning factory. JFK was so busy with people. Outside, we were once again bombarded with advertising and the loudness of the city. Taxis and buses and just loud people. New Yorkers are loud, I suppose that's what comes from living in a canning factory?
Shopping in New York was also a learning curve. Most shop assistants in the area where we stayed had no time for you if they figure you are just browsing. It was an attitude of 'hey dude are you going to buy something or are you just wasting my time.' This attitude was forthcoming mostly from men with the dark stubble of Italian descent. There we were thinking we were in a real-life mafia movie.
We saw all the main sights, in each state, we spent a lot of time on the 'New Jersey Turnpike' getting out of New York, on the Sunday of Thanksgiving weekend, stupidly thinking that it was a Sunday, and traffic would be better, not on Thanksgiving it isn't!
People leaving or returning to the Big Apple was a nightmare. Also, we had hired a car and had to now figure out driving on the right-hand side of the road, we ended up in one-way streets with headlights heading our way, and received the native New York language called 'abuse'.
As we traveled south from New York through Washington DC, Virginia, North Carolina, Georgia, people seemed to be a lot more relaxed and friendly. Then we got to Florida, beautiful and warm even though it was winter. We stopped at a Wendy's and were told by a 'priest' that we had chosen the wrong restaurant.
He was an undercover cop, and all the people inside the restaurant were cops too. This was in Miami. They were carrying out an operation to apprehend some Columbian drug lord, so we slowly made our way out of there, and that was something to remember. We were all majorly excited and wanted to stay and watch until sanity prevailed when one of our friends said. "I can see the headlines, dumb African tourists, killed in police shoot out with Colombian drug lord."
We flew to Oklahoma from Florida and then drove to Texas to watch a rodeo and monster trucks because that's what you do.
'Y'all' became the adopted introduction to anything we said to each other. The 'southern drawl was so thick in places like Oklahoma and Tennessee that we found it difficult to understand the accents. The friendliest people in this part of the USA. But I suppose it's because we knew the people in these states. I couldn't believe the serving sizes of meals and the portions at restaurants. We ate amazing steaks in San Antonio and then we went back to Oklahoma to go skiing in Colorado (Breckenridge). The people we were staying with within Oklahoma had a cottage in Breckenridge. The guy was a wealthy Oklahoman banker.
What did I learn?
Too much to write here, but here is some of it.
I learned the USA is diverse, the people all belong to one country but the attitudes, the music, the food differs from north to south. Rap music was blaring in the north and northeast. Break dancing and hip hop to accompany the rap. Then soul and blues in New Orleans, and the Cajun cuisine, spicy and very tasty. Country music and two-stepping, rodeos and 'mad nutter' cowboys riding bulls and driving monster trucks in the south.
The west coast seemed sophisticated and innovative, and the east coast more conservative and retiree-focused, with a definite Hispanic influence, and Cuban lounge-type atmosphere.
The USA was larger and more intense than I had imagined. Each state proud of its home team, in basketball, football, and baseball.
I got to meet 'corn dogs' and Sbarro Pizza in New York. Large pretzels and roasted chestnuts from street vendors. Stacked pancakes at the pancake and waffle house in Virginia. I couldn't believe someone could eat that much with syrup. I finished none of my meals there. I was introduced to 'biscuits' way differently from the biscuits I was used to at Arby's. Then came Taco Bell and Taco Bueno. Nachos and cheese (or melted yellow goo that looks like cheese and tastes a little like it.). I had never had bacon with syrup before, but that too was part of the learning curve. Waffles for breakfast? That was a dessert for us, not breakfast food.
The USA certainly has fast food sorted, perfect for us students except I put on 20 pounds in two months. My sister walked right past me at the airport and wasn't aware that the fat kid waving at her was her brother. I had returned, with my LA Laker's cap on and my 49'ers jumper.
The friendliest people I ever met in any foreign country were in the USA. They were very hospitable and just fun to be with and talk to. They took an interest in us and our country, and I didn't experience the so-called 'insular' Americans that so often people speak about.
I loved the USA, actually, I like it so much I went there again four years later, to catch up with old friends. My friend who initially introduced several of us to the USA now lives there as do many of my school friends they have all done very well for themselves taking advantage of the opportunities their new home country has provided. I hope America remains the 'land of the free and the home of the brave.'
America has had its problems and still does, but so does every country. Show me one country that doesn't and if you dig deep enough, you will find it does.
The USA will always have a special place in my heart.
By Dean Gee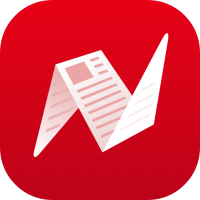 This is original content from NewsBreak's Creator Program. Join today to publish and share your own content.