The First Time
Iwas 18 and a senior in high school. The boy who raped me was a year younger than me and my ex-boyfriend. I'd broken up with him a week before, and he wasn't taking it well. He called over and over and over. I had 86 messages on my answering machine begging me to talk. I finally agreed to let him come over, and he asked if he could spend the night. I set him up on the couch with a spare blanket and pillow. Then I went to my room.
I woke up with him on top of me. He was raping me.
I struggled and was able to push him away. My friends heard the noise of a scuffle and ran in to see what was happening.
"HE RAPED ME!!!" I screamed, wrapped in my blanket.
He was a sobbing mess on the ground.
"I didn't mean to!" He cried. "I just wanted to be near her. I missed her so much!"
My friends rallied around me and made him leave.
"Please don't tell anyone." I begged.
They told everyone.
The next day, the whole school seemed to know and to think I was making it up. I was confronted in the hallways by other students, laughed at by boys who thought I was a slut who didn't want to admit the truth, and my name whispered into small groups of giggling girls. I never denied or confirmed the rumors. Meanwhile, my ex followed me to every class, staring at me with a mournful expression.
I finally couldn't take it. I went to a school counselor. My ex followed me, and I convinced him to come in with me. I told the counselor the whole story. I said I didn't want to press charges, but I wanted him to stop following me.
My ex sat next to me, denying nothing. The counselor asked him to wait in the hallway, and I knew she was going to try to convince me to tell the police. I was steeling myself against this expectation when she said,
"I just couldn't see Aaron doing any of the things you described. Are you sure there wasn't some kind of miscommunication?"
I shrank into my seat and said nothing else. Shortly after, I made plans to complete my high school credits at the college across the street.
The Second Time
Mymom and dad had broken up and were both seeing new people. Dad was seeing a woman who has a fourteen-year-old daughter. I was 21 and, until this moment, I'd never even considered turning in my dad for sexually abusing me.
However, I was worried that he might assault this little girl. Before turning him in, I told her mom. She responded,
"This makes me worried because he was talking about us having a little girl together."
But she didn't break it off with him. In fact, she made plans for them to move in together. So I contacted the girl's dad. Nothing came of that other than anger from Dad and his girlfriend that I'd done such a horrible thing.
This left me with no other choice. I walked into the police department and told them.
An officer from special victims asked a lot of intimate and embarrassing questions. After all that, he told me there was nothing he could do because none of the abuse happened in the state we were in.
"You'll need to go to every state the abuse occurred and file there. It will be your word against his, so there is very little chance he will be convicted."
The Third Time
Having the first two experiences under my belt, I didn't have any optimism that I would get help when I was drugged and raped by a friend. By this time, I was 31 and felt like I should have known better by that age.
Despite feeling dirty, I avoided the shower I craved and called the police.
I explained to the person on the other end that I believed a platonic friend, who had always represented himself as gay, had slipped something into my drink. I told them I had not taken a shower, so I'd be able to do a rape kit.
"You invited him to your apartment?"
"Yes."
"You arranged a babysitter?"
"Yes."
"You voluntarily drank vodka and cranberry juice with him?"
"Yes."
"The rape kit isn't necessary. This sounds like a date gone bad to me."
I didn't bother going in.
The Fourth Time
Myhand was shaking when I picked up the phone. I paused before dialing the number to the police. I thought of all the other times.
I hung up.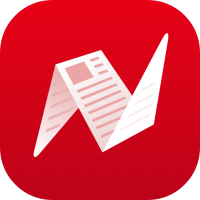 This is original content from NewsBreak's Creator Program. Join today to publish and share your own content.