Workers have options.

Employees realize the ball is on their side of the court regarding essential goods and services. As a result, people are resigning en masse.
Employers blame the workforce. Republicans point fingers at Biden. Democrats think it's all DeSantis' fault. Economists ponder the same old, Covid, Covid, Covid. Experts say it's the amount of opportunity on the table.
Meanwhile, food prices are soaring out of control.
People refuse to accept just any job
Economic Impact Payments (stimulus checks) are long gone, but workers have not picked up on underpaid and menial jobs. For example, Palm Beach County reports more job openings than job seekers.
This argument has had gaping holes since its inception. And for the better. Imagine if a worker quits his job because the USA government deposited a one-off payment of $1,400 to his account.
What kind of a workplace were they working at?
For reference, the livable wage for an individual with 0 children in Florida is $30,825, according to MIT.
The majority of resignations are happening in low-income jobs.
Gov. Ron DeSantis has proudly cut off unemployment benefits. Yahoo News boasts about his contribution to the economy. Unemployed Floridians could qualify for a $300 a week contribution for 11 weeks while looking for a new job. These measures are gone now, signed off by Yours truly.
So, unemployment benefits that were supposed to last for 11 weeks are still on the drum as one of the main culprits for unfilled low-paying jobs.
In reality, the economy is reopening, and people have more than a single option to find employment.
And they're not to accept just any deal.
"Any time I had a family emergency, I was treated horribly." Shared Alicia Bowen for PBS. "For example, my husband passed away in 2015, And I called and said I needed a week off. They told me how inconvenient it was and that it wasn't going to work out."
This was just one instance of a neverending abuse Alicia had to go through until she finally decided to quit her job this year.
The recovering economy is creating more jobs
Tourism makes for a considerable chunk of Florida's economy.
Think about it. Hotels, bars, and restaurants are among the largest employers in the Sunshine State. They keep Florida's tourism healthy.
And at the same time, they're offering the lowest wages for the longest hours. Many can work day and night in a restaurant barely linger on the poverty line. Covid is not helping either. Florida Government raised the minimum wage, but many say, "too little, too late."
In a perfect economy, these pressures should create better wages.
Who's to blame?
Well, everybody and nobody.
Economies are cyclical. We're enjoying periods of expansion and contraction. It's a miracle that we have as many means as we actually have on a global scale. The average life quality has gone several folds compared to our grandparents.
We live longer. And, we're supposed to work longer in the current economic model.
Are you concerned about Florida's future?
Leave a comment below and share this story on social media.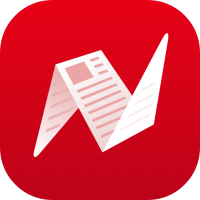 This is original content from NewsBreak's Creator Program. Join today to publish and share your own content.