Rumors of DeSantis running in 2024 are extending into a new chapter where his race seems even more obvious.
Florida Governor denied allegations that he's preparing for the 2024 presidential elections even though he's been acting like he's on a campaign trail since early 2021. He's constantly holding speeches and rallying people over divisive issues, including abortion, masks vaccines. While he says he supports vaccines, he's delegitimizing by flirting with the anti-vax crowd. Then, you can follow the Florida governor trying to shift blame to Biden on every Florida issue under the sun. Hospitals? Biden. Borders? Biden. Vaccines? Biden. And so on.
DeSantis has avoided Trump rallies and even asked the former president to cancel some of his campaign efforts in Florida.
All this begs the question. Why?
Why is DeSantis focusing so much time and energy to draw attention from the national arena? Why is the sparing with Biden instead of focusing on Florida? Why is he attending anti-vax rallies?
Former President Donald Trump seems to agree with the seemingly obvious. DeSantis is preparing for his first presidential ticket. Rumor had it that Trump might ask DeSantis to share a ticket, but Trump's latest response points in another direction.
When asked about DeSantis, Trump had one thing to say.
"I'd beat him in 2024 like I beat everyone else...," Trump told Yahoo News.
Trump spares no promises when it comes to confronting DeSantis. But even with Trump's strong grip over America's Right, the Florida governor could still become a thorn in Trump's heel.
DeSantis is a rising star in the GOP. He's someone who has not yet ruined his chance of running the country. DeSantis is also not 75 years old (Trump's current age). So, every day Americans don't have to worry about their president dying of old age while in office if they vote for DeSantis.
Both Trump and Biden are ancient compared to DeSantis and younger forces in both parties. American voters could favor fresh energy in the political arena by 2024. After two consecutively oldest presidents in American history, maybe it's time for someone fresh.

DeSantis could be the Republican of choice for many undecided voters, especially the ones that can't take Trump anymore.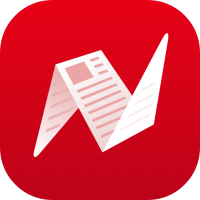 This is original content from NewsBreak's Creator Program. Join today to publish and share your own content.