Republicans started auditing states where Donald Trump won. To some, this may feel like a Democratic process, but there's something more sinister under the surface, says Joe Scarborough.
Republicans are doing Donald Trump's bidding with taxpayers' money for one purpose. They're trying to rig future elections, according to several political commentators.
For example, Texas is auditing 3 of its major counties for voter fraud. Republican lead hike targets only voters that have not voted for Trump, trying to understand what exactly went wrong and find how to discredit future voters.
If this makes little sense, just remember Donald Trump's reaction after suffering one of the most humiliating election losses in American history. Donald Trump, a self-proclaimed winner, had been nothing other than a constant controversy during his presidency.
He's now perpetuating rumors of Biden's dementia. Imagine a former president having nothing better to do than to spin outrageous stories. Yet, on the other side, Biden has done more for America in the past 8 months than Donald Trump in his whole presidency.
Republicans are concerned. Their legitimacy is in question. The future of the party is hanging by the threads.
Biden's rating is strong. President usually makes their least popular decisions during the first year of the presidency to avoid election reckoning. For Biden to make his least popular decisions and still remain more popular than Trump is a great cause for concern among Republican leaders. They don't have a popular contestant right now.
So, Joe Scarborough and most left-leaning political commentators are worried that Republicans look for another way to win the presidency.

And fair enough, politics are a dirty business. We're already used to cloaks and daggers from both political powerhouses.
What is your opinion on this? Why are Republicans still fueling the Election controversy? Do you support spending billions on political recounts?
Please, leave your comment below. And If you think your friends and family should read this piece, please share it on social media.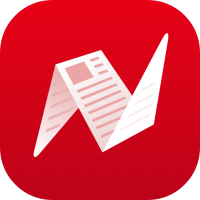 This is original content from NewsBreak's Creator Program. Join today to publish and share your own content.