Ever since Chriss King called Gov. DeSantis' bans on enforcing covid rules a killing spree last year, the situation has only changed for the worse.
Local Florida governments could now face legal proceeds if they mandate COVID-19 vaccines. Gov. DeSantis says he's not going to let people get "fired over inoculation rules." Municipalities could now face fines up to $5,000 every time they mandate workers to get vaccinated, costing them millions of dollars.
Florida now makes for 20% of all fatalities in the United States. A total of 51,240 people have lost their lives in the pandemic. Chriss King was not wrong in calling out DeSantis. Florida is trying to pretend like COVID-19 is not a big deal.
As a result, Ron DeSantis' approval rating has dwindled among Floridians. It has dropped 14% in September, according to Forbes. While the pandemic has been a political graveyard for Republicans, Ron DeSantis is still pushing the same rhetoric.
Anti-mask. Anti-mandate. Support-anti vax rallies while seemingly urging people to get a vaccine.
He's known for stating that vaccines are "available for all, but mandatory for none." However, Ron DeSantis is simultaneously flirting with the Anti-vax crowd, according to Politico.
To DeSantis's credit, he was one of the first people to close nursing homes in 2020. Subsequently, Florida fended off the pandemic in the first waves. After that, however, the defense crumbled. Florida is the COVID-19 ground zero.
DeSantis is trying to appeal to his voter base, especially the presidential voters. He's traveling around the country, raising his political profile. DeSantis spoke on the campaign-style event in Iowa last week and continued to New Jersey to meet up with Donald Trump supporters. While DeSantis' image is hurting in Florida, his national profile is getting an anti-3rd-shot booster.
Too big to confront
While Ron DeSantis is fining local municipalities, he hasn't shown any interest in pursuing big corporations. Can he really believe in his rhetorics if he cherry-picks his opponents? By closely picking, he's trying to squash his subordinates and easy political targets.
For example, Disney is one of Florida's most significant employers. The entertainment giant is mandating vaccines to all of its employees and has defied most of the Governor's rules.
Did DeSantis mention any such corporation in his anti-mandate speeches?
We can't find any negative remarks. Instead, DeSantis is boasting about handing out a $570m tax break to Disney.
It's fair to assume he's focusing on lower-level municipalities to gather political momentum for the presidential run of 2024.
Meanwhile, Florida is sinking into yet another week of death records.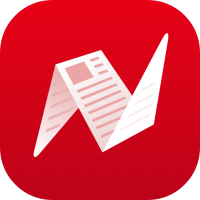 This is original content from NewsBreak's Creator Program. Join today to publish and share your own content.