People can't phantom the idea of the world turning on them.
We don't have the concept of climate change in our minds. Climate is like a billion dollars. We know it exists, but we can't begin to comprehend just how much of anything that means. In plain terms, The difference between a million seconds and billion seconds is 32 years. Likewise, the difference between extreme weather today and a few decades down the road will also be incomprehensible.
"The water is coming, and we can't stop it," said Michelle Coldiron, mayor of Monroe County. "Some homes will have to be elevated, some will have to be bought out. It's very difficult to have these conversations with homeowners because this is where they live. It can get very emotional."
Florida Keys residents will soon witness their mortgage and insurance change following an abrupt rise in sea levels. How long before the majority of locals default on their insurance or mortgage? The Great Recession is still in our minds, but this time it could be much worse. Defaulting on a loan will be the least of our worries when streets and basements flood beyond repair.
Moving slightly north from the Keys, visitors flock to Everglades each year. The scenic wetlands attract lovers of nature. You can observe mangroves, sawgrass prairies, and freshwater sloughs around Lake Okeechobee. Everglades stand less than three feet above sea level. Do you know what that means?
The sea could soon eradicate the lower portions of the national park.
Next to Everglades, Miami is constantly under heavy pressure from rising sea levels. Miami Beach is a few feet away from becoming a swampland. If we don't do anything, the climate might render parts of Miami-Dade unlivable before 2060. Do you know what that means? Having a Miami flat is not an excellent investment if something doesn't change.
Moving North, Ponte Vedra Beach is collapsing unto itself. The White sand might soon become an expensive pile of rubble. Beachfront homes are crumbling as your read this.
Furthermore, St. Peterburg (the one in Florida, of course) will soon find itself facing the same destiny. What if Congress passes a new bill requiring everyone to pay a larger premium on their homes in flood zones? How many homes can stay solvent while their premiums increase?
Can you absorb decades of surging expenses?
Moving more North, Fort Pickens is also facing a devastating crisis. The national park is temporarily closed. It's a question of how many times it will re-open before it's completely flooded underwater.
Meanwhile, rising temperatures are killing off algae in the coral reef. The loss eventually weakens and kills the coral reefs themselves. Will our grandkids ever get to see corals? Maybe they will. But most likely, they won't be around by the time they're born.
Mosquitos are another active climate problem. One billion genetically modified are roaming around South Florida, trying to decrease the population of human-biting Aedes aegypti. These flying biological experiments actively protect Floridians from dengue fever, chikungunya, Zika fever, Mayaro, and yellow fever viruses.
Florida's climate is changing because the earth is warming. Officials have alarmed us about this devastating trend in the late 20th century, but we have done the bare minimum regulators asked to prevent it. We can't point to China and India either. America had its centuries of economic boom. It's time to face the facts.
In hindsight, some 79 subtropical and tropical cyclons have severely devastated Florida, resulting in over $123 billion in damage and 339 deaths. Some of these deaths could've been prevented. But shared responsibility is nobody's business.
The repercussions always fall on the individual.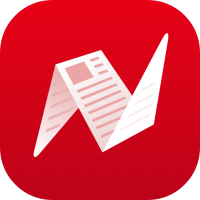 This is original content from NewsBreak's Creator Program. Join today to publish and share your own content.