Extreme weather events could soon lose the "extreme" part but still come with the same devastating effects.
"Climate change poses an existential threat to our lives, to our economy. The threat is here. It's not going to get any better. The question is, can it get worse? We can stop it from getting worse.." Said Biden during Sep. 7th speech in New York. "We've got the listen to the scientists, and the economists and the national security experts. They all tell us this is code red. The nation and the world are in peril. That's not hyperbole. That is a fact."
New York has been facing challenging days. Hurricane Ida has drowned 11 New Yorkers in their homes, killing another two elsewhere in the city. More than 3 inches of rain fell in an hour last week, submerging many of the basement apartments and other real estates. Many remember the Superstorm Sandy from 2012, which carried a similar range of destruction for New Yorkers. However, these two storms differ in one key element.
Sandy overwhelmed the coastline, blasting ocean water into residential neighborhoods in Lower Manhattan and Rockway peninsula. New York has built more seawalls in the meantime. However, Ida's catastrophe hit differently. The hurricane flooded New York's inland neighborhoods, cutting off transportation and other public services. As a result, 13 New Yorkers died, most drowning in their basement apartments.
New York City Department of Environmental Protection was aware of potential inland flooding issues. The government was developing a better city infrastructure to fend off extreme weather events. However, the good-enough protection was not built in time to save these lives.
Hurricane Ida has claimed more than 80 lives so far and left millions without power. The storm is still ongoing. Watch the live coverage of Hurricane Ida here.
"Climate change is everybody's crisis," says Biden.
We can't pretend climate is not an issue anymore. More Americans are moving to climate-sensitive areas. Climate change is already having devastating effects on the fastest-growing cities in the US. The Woodlands, TX, receives some 12 inches of rainfall above the national average. Concord, NC, suffers rain is rain, snow, or sleet almost every other day on average.
Some of our famous holiday destinations may soon be completely underwater. Florida's coastline could shrink as soon as 2050, under the worst of estimates. Miami is flooded almost every other day too.
Climate change is not wild liberal speculation anymore. It's here.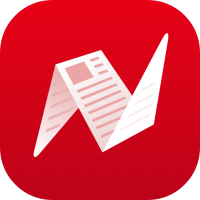 This is original content from NewsBreak's Creator Program. Join today to publish and share your own content.