Texas legislators are slowly roasting the Lone Start State blue.
What is now a blueberry in a tomato soup (Austin, TX) will soon turn into a cherry on a blueberry smoothie. Texas is to be on a good trajectory of turning into a Democratic stronghold once again, as it had been for over a hundred years before the 1960s.
Texan leadership has lead one of the richest states into a full-blown disaster. The state that averages high temperatures and short winters literally froze this February. Texas Senator, Ted Cruz then bolted to Cancun for a round of poolside Margaritas. Meanwhile, his people froze to death. He also tried to blame it on his daughters, which turned into another PR disaster.
Now, Abbot is feeding the Democratic frenzy with anti-abortion statements. Texas leadership is storming into another legislative storm of sheer stupidity.
"Give weapons to high school kids and put women back into the kitchen where they belong," is all most one-issue voters get out of these past legislations.
Not all PR is Good PR
When it comes to politics, you can't have bad PR all year round.
Donald Trump tried his best to prove otherwise. He was adamant at generating one outrage frenzy after another. Then he lost the elections and tarnished the Republican reputation. He was an heir playboy that the Christan voting base couldn't get enough of. But all that outrage couldn't get him another term in office.
So why is current Texas leadership still playing by his book?
Anti-abortion activists are usually one-issue voters. Most people fit this group. We don't have enough time to care about most issues, but we have at least one or two we'd storm the streets for.
Abortion and freedom of choice are one of them.
Fighting for liberty to openly carry unregistered guns while limiting the reproductive rights of all women doesn't make you much of a freedom fighter, does it? It's like saying "Blue Lives Matter," but then go and murder a few police officers at Capitol Hill.
Of course, you'll get media coverage because you're fabricating juicy stories. People love to bring up bizarre topics in casual conversations. And to be fair, voters will hear about you if you're in a position of power and do something ridiculous.
Take this example:
The majority of voters don't want to change Roe v. Wade.
But six Red states have started hammering women. States interfering with women's reproduction have reached all-time highs this year.
"We're really trying to bring attention to the fact that state legislatures are moving very quickly on abortion bans and restrictions," Elizabeth Nash, a co-author of the Guttmacher Institute report, shared with NPR. "Abortion rights are at stake."
The majority of voters rarely vote when they don't feel strongly about an issue. Why is Republican leadership provoking one-issue voters?
Distraction and PR storms. What else?
The Jan 6th investigation is unearthing more daunting details about Republican leaders. Some may even end up behind bars if it continues this way. Alongside the national outrage, Texas leadership has run the state so badly, that they need to fabricate attention elsewhere.
Anti-Mask Mandates, Black Lives Matter, California Exodus, and even Critical Race Theory all proved to be fruitless in diverting attention. Republican influence dropped with each new outrage. It's almost beyond repair now.
Abbot, Cruz, and Trump have a better chance of becoming Instagram influencers than winning re-election. Presidential aspirations are out of the picture as things are right now.
Do you know why?
Because voters are not stupid.
We all know who's unfit for office.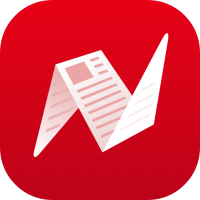 This is original content from NewsBreak's Creator Program. Join today to publish and share your own content.