Joe lost at least one devoted listener. 
I still watch Joe's clips occasionally. But since the show moved to Spotify, I've yet to listen to a single full episode. Other things changed in the meantime.
Joe's perspective on COVID-19 and BLM was irresponsible, to say the least. 
To be fair, he invites experts from both sides of the story.
I still respect Joe's work. But I don't listen to the podcast as much as I used to. It was the best show on Youtube. Now he's a DMT-smoking-UFC bro whose mad story we already know. Not my cup of tea anymore.
But am I the benchmark for Joe's popularity?
Of course not. Other things are. 
Joe Rogan's listenership halved across the board.
I'll cover why, but first, let's segway back to the beginning of this story.
Was the $100 million deal with Spotify worth it?
Joe Rogan was an underdog of mainstream media in 2019 and early 2020.
The man was a modern-day Oprah for young men. His friends, Theo Von and Brendan Schaub argued how Joe was better than the iconic mommy of the 90s. All in all, many were turning to Joe for advice on coming-of-age questions —  from drugs to ancient alien conspiracies. 
The show was perfect past time with a twist — the host was high half the time and the guests were way too important. Hey, he even got Elon Musk to smoke weed live on air. Many loved Joe's unconventional TV, or how he'd call it, "one guy with a camera."
Technically, Young Jamie is a key figure in the show, but let's leave that for another story.
While Joe's popularity rose higher [than his DMT trips], Spotify lived through its peak moment. The famous streaming service then decided to take the next step.
The perfect wedding until it wasn't
Joe signed a $100 million deal to stream his show exclusively on Spotify. The deal took place in May 2020 and Spotify's market cap jumped to $4bn on the same day. The trend continued and the stock gained another 80% by the end of June 2020.
Not bad.
Not everyone agreed. Andrew Wilkinson goes into detail on how Joe Rogan got ripped off. Somehow, $100million is not a big number in these types of transactions. Who knew? Apparently Joe Rogan, and everyone who praised the deal.
Is Joe Rogan tied to his dwindling influence?
Spotify never revealed Rogan's official viewership/listenership number, but we can gather some information from secondary data, according to Hustle.
Rogan's guests now average 2k followers after an appearance, compared to 4k before going exclusive, according to Social Blade.
Google Trends reveal only 2 search spikes since the Spotify deal.
Rogan averages 100k monthly new YouTube subscribers, instead of 265k before the deal.
While the drop in influence seems to linger around 50%, the numbers aren't quite clear. Spotify is not available in every country YouTube is available. Joe Rogan has an international audience. So, we can amount a certain number of illegal downloads and cheeky YouTube recordings to this list.
We can't know these numbers, but it's fair to assume how Rogan is losing influence similarly to another podcast legend, Howard Stern. He had been steadily losing influence ever since the show went exclusive on SiriusXM.
Both Rogan and Stern are rich men because of their talk shows. Nobody can deny that. However, both men are now serving a specific niche instead of a broad market of listeners. Ever since the deals took place both have:
Damaged relationship with the broad audience
Lost the underdog status in the media world
Diminished impact on the public opinion
Less viewership and listenership
Many people of my generation will never hear about Howard Stern, in the same way, my kids probably won't know about Joe Rogan.
Meanwhile, everyone knows about Oprah —  even kids that have never seen the show.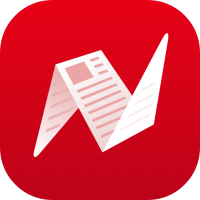 This is original content from NewsBreak's Creator Program. Join today to publish and share your own content.