Dripping Springs father James Acker got creative when he tried to get his point across during Monday night's meeting of the Independent School District.
Mr. Acker gave the board a bit of "naked truth." His speech started while the man was fully clothed. However, it didn't end that way. Instead, Mr. Acker went above and beyond to point a glaring issue with bans on mask mandates.
This father went out of his to outline several social norms, and laws people follow every day for the greater good. He also pointed out a few other things people could find relatable.
"I do not like the government, or any other entity, telling me what to do," Mr. Akers said to the Fort Worth Star-Telegram. "But sometimes I've got to push the envelope a little bit. And I've decided I'm not just going to talk about it. I'm going to walk the walk."
"At work, they make me wear this jacket. I hate it," he said. "They make me wear this shirt and tie. I hate it."

"I ran three stop signs and four red lights on the way to the school. I almost killed somebody out there. But, by God, it's my road too. I have every right to drive as fast as I want to... When I got to the school here today, I decided to park where I want to. I took a handicapped-accessible parking space.

Mr. Akers stripped down to swim shorts before making his point.
"It's a simple protocol, people," he said. "We follow certain rules. We follow certain rules for an excellent reason."

"Mr. Akres. I understand. I believe you're a swimmer. If you don't mind putting back your pants for a comment, that would be appreciated," said a committee member as a closing statement.

Why do we wear masks today?

In defense of Mr. Akers, he's fighting for a societal cause. Besides the age-old apparel etiquette, Dripping Springs's father may leave the viewer questioning why we adopt new social rules while not the others.
To further outline Mr. Aker's point, we can use Lawerence Kohlberg's theory of moral development stages.

If people follow the rules to contribute to the greater good in a spirit of universal morale and justice, they would wear masks, obey parking spot rules, and take care of the elderly. On the other hand, if someone follows social rules mainly to avoid punishment, then all the above may sound like nonsense.
What is your opinion on this matter?
Did Mr. Akers leave a good example of why people should find their own moral compass?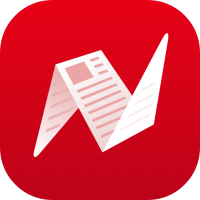 This is original content from NewsBreak's Creator Program. Join today to publish and share your own content.