As Florida reports yet another daily record in COVID cases, Gov. Ron DeSantis stays adamant in his war on masks.
The popular Florida governor has issued an executive order prohibiting public schools from enforcing mask mandates, threatening to seize public funding if districts try to disobey.
Citing Parents' Bill of Rights, DeSantis protects right of parents to decide question of masks in schools for their children
Joy Behar called "Ron DeSantis a negligent, homicidal sociopath who's risking the lives of children, parents, and grandparents." She also believes Ron DeSantis is doing all this to appeal to his voting base.
Florida's Board of Education took DeSantis' rhetorics a step further. This Friday, the Board promised to issue special scholarships for students whose parents see mask-wearing requirements as "harassment."
If parents believe that testing and mask requirements are a form of "COVID-19 harassment," they would now be eligible to qualify for the Hope Scholarship. This would include transferring their children to a private school or a public school in another district.
South Florida's Broward County Public Schools, Florida's second-largest school district, disagrees with the governor and the board. Broward County schools say safety is among their top priorities and announce to defy Gov. Ron DeSantis.
In light of the Governor's Executive Order, the District is awaiting further guidance before rendering a decision on the mask mandate for the upcoming school year. At this time, the District's face covering policy, which requires the use of masks in District schools and facilities, remains in place. The School Board will discuss next steps during a Special School Board Meeting on Tuesday, August 10, Safety remains our highest priority.

The District will advocate for all eligible students and staff to receive vaccines and will also work to adhere to Centers for Disease Control and Prevention guidelines – including frequent cleaning and disinfecting of our schools, hand washing, and staying home when sick. The District is continuing to collaborate with our local health organizations to monitor trends in the spread of COVID-19 and variants.

Duval County schools also announced they'll require students to wear face coverings indoors. Alachua County also voted to require students to wear masks during their first weeks in school.
DeSantis claims that mask decisions should be a decision for the parents and not the school districts.
"I want to empower parents to be able to make the best decisions they can for the well-being of their children," DeSantis said.
DeSantis claims there's no "correlation between mask mandates and COVID-19 rates," citing a Brown University study. However, the author, Emily Oster, said the study data was predates the new hyper-viral Delta variant. Other researchers believe that the whole study is incomplete because it doesn't look into whether students fell ill with COVID in schools or somewhere else.
"We are finalizing health and education emergency rules this week that do not prohibit masks in schools but will require parents to have the right to opt their children out. School districts will be expected to allow parents to make this choice," Governor's press secretary, Christina Pushaw said in a public statement.
Florida Governor Threatens To Withhold State Funds From Any School Districts That Mandate Masking
For some, the popular Governor is now a Florida Man because of his newly found war on masks.
President Biden calls him "governor who" when asked about Gov. Ron DeSantis.
Meanwhile, Florida has reported 22,783 new cases on Friday, and the Sunshine State's 7-day average has reached 18,933 on Thursday, marking a 664% increase from July.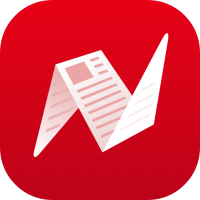 This is original content from NewsBreak's Creator Program. Join today to publish and share your own content.